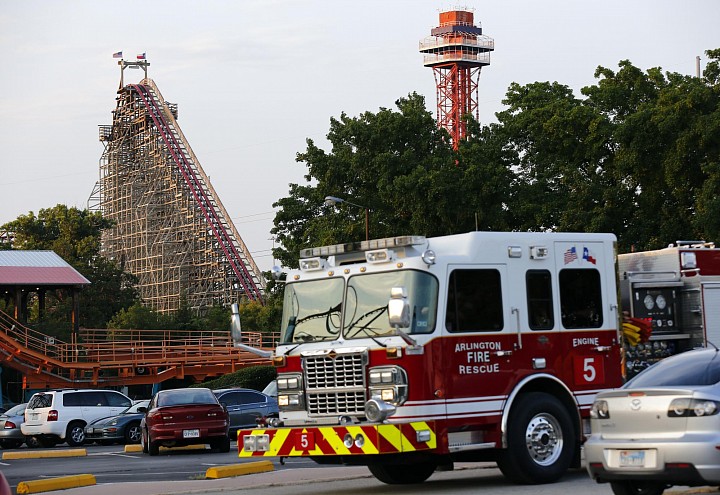 Six Flags Entertainment Corp (NYSE: SIX) owns and operates regional theme, water and zoological parks. Families go there to have fun during summer vacations. Six Flags could be in trouble due to the death of a women in Arlington Texas. 
A witness to the death of the woman who fell from a Texas roller coaster last week said she overheard the victim tell an employee before the ride departed that her lap bar might not be secure.
Rosy Esparza was riding the Texas Giant roller coaster with her son at Six Flags Over Texas in Arlington, Texas, when she apparently fell out of her seat at around 6:30 p.m. Friday. During the ride, Brown said, "She goes up like this [lifts her arms] and then when it [the roller coaster] drops to come down, that's when it released and she just tumbled." this news can be followed by a law suit by the women's family. What will the future of Six Flags stock hold currently trading at $35.48 a share.