The AUD/JPY is at a key juncture as it tests the 91.50 pivot as it continues to retrace the 3-week rally heading into the FOMC.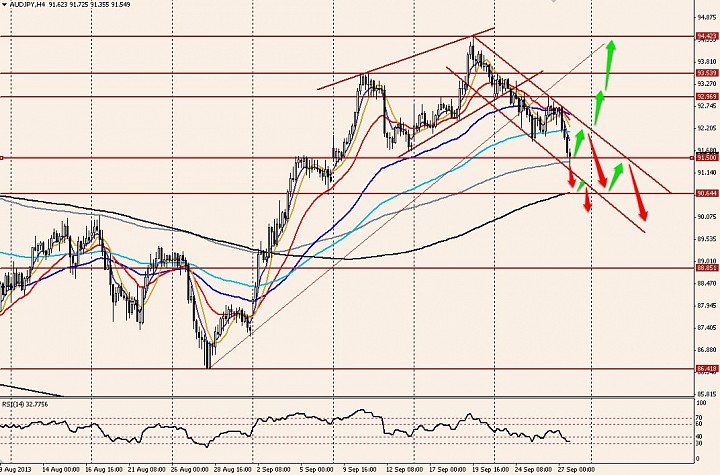 The down-swing has been well behaved in that it has set up a clean downward sloping channel in which to (so far) contain prices.
If the 91.50 support holds, then we have another test of the channel resistance, and if that is broken, the pair has room to climb to the upside until it meets some horizontal pivots like 92.75 and 92.95. This would be more in line with a continuation scenario.

A break of the 91.50 pivot (also the 200-ema) would put us in the sharper retracement/ST trend scenario. The next key level to the downside would be 90.65, as it is both a support pivot and the 200-sma and below that we would use fib levels and other pivots.
If rumors of an RBA rate cut prove to be correct, that could mean further weakness for the AUD, and the backdrop of the US government shutting down has pressured equities (a positive for the JPY).

Let's see if those 2 factors continue to put downward pressure on the pair. However if there is no shutdown, and the RBA doesn't lower rates, then the road may be clear for risk-sentiment and the AUD to regain its mojo. Therefore let's keep our eye on how these news catalysts unfold. 

- Nick