Exclusive post for Value Stock Members ** only **:

Netflix - NFLX - is dumping House of Cards. Bad move. The only good show. Sell NFLX.
Shopify - SHOP - is down 10% after ER disappointed. Citron's upping the pressure to make its bet against the company profitable.
First Solar - FSLR - got caught up in an ITC proposal for a 35% duty. 10% drop creates entry point.
AAOI is reporting results soon. Accumulate ahead of results.
$AAOI
, APPLIED OPTOELECTRONICS INC / H1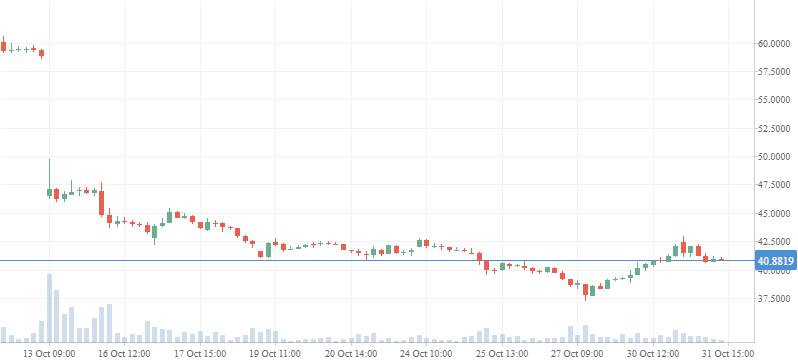 Exact Sciences - EXAS - an early pick for value stock members when we just started, soared today. That makes EXAS a five-bagger or so since it was added to the biotech pick of the month ions ago.
Remember: VRX reports November 8. Are you buying it ahead of earnings?
Mylan - MYL - tumbled as the investigation on drug price-fixing resumed.
AMD is sub-$11. Entry point is approaching but not yet. Wait. Members will get an alert first-hand on when to buy.
HIMX is holding $10/share. New bottom.
BP plc soared after its ER. PT $50. Oil and energy is at a STEEP discount. We like that. More upside ahead in this sector.