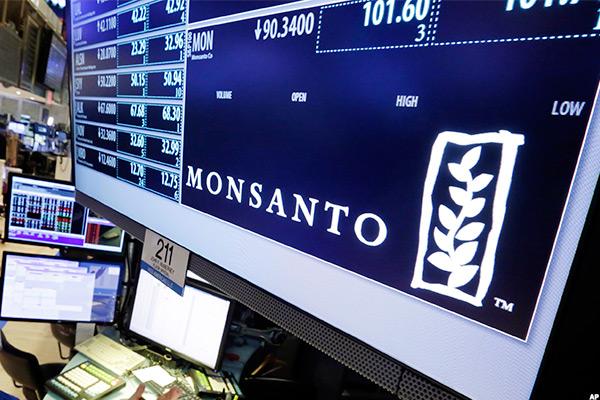 NEW YORK (TheStreet) -- Shares of Monsanto (MON) were declining in late-afternoon trading on heavy volume Tuesday as suitor Bayer (BAYRY) said it was still in advanced negotiations to buy the seeds company for up to $127.50 per share, or a 2% increase over its prior offer in July.
Citigroup wondered if the latest offer will be enough, Barron's reports.
German-based Bayer initially offered $122 per share for Monsanto and then $125 per share, the firm noted.
"Our sense is that...
More