I posted a chart of the NZD/EUR towards the middle of the week in which it looked like we had an inverse head and shoulders and potential for further gains. The NZD/USD had a similar set-up and today we have pushed through an important resistance barrier along the way to further gains at 0.8295.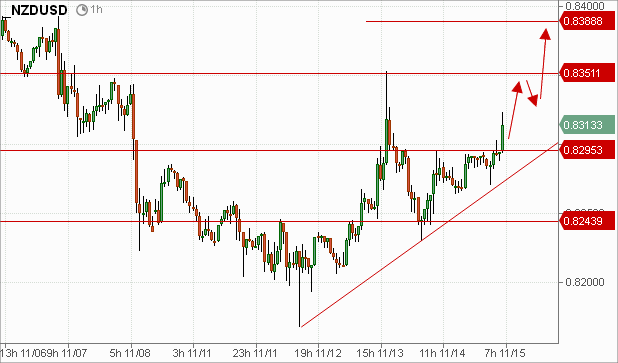 The Kiwi is a risk sensitive currency and is benefitting from US stock gauges hitting record highs.

Meanwhile the USD is on the backfoot as market participants' perception is that Yellen suggested a continuation of Fed stimulative policies for the near to medium term.

Therefore, we may see a continuation of the NZD/USD towards recent important upside pivots including 0.8340, 0.8385 and 0.8410.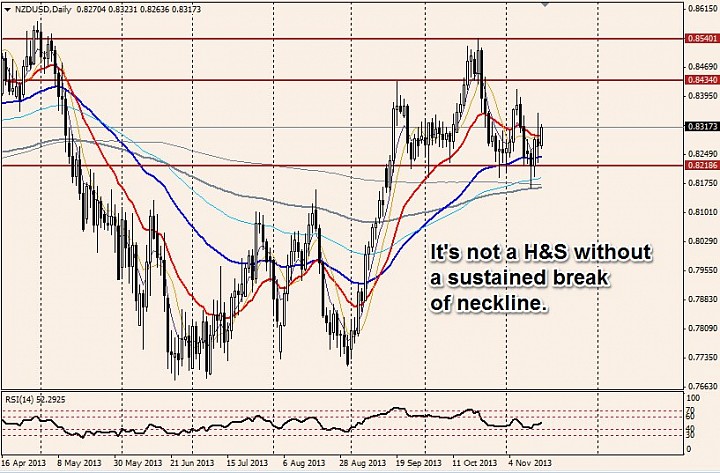 If we do have a move higher, it would undermine the case for a head & shoulders pattern in the daily timeframe in this pair, which is OK because a head & shoulders pattern is only a head & shoulders when we have a sustained break through the neckline which then turns from support to resistance. In the case of this pair, we had a peak through support, but the pair rebounded and has traded above the neckline. Still, let's keep this pattern in the back of our minds when considering the bullish scenario, as we have fairly clear levels for the bullish case to be wrong.