The Snapdragon Flight kit has powered a fully autonomous Hover Camera drone.
Qualcomm's drone venture is a low-risk, high-reward opportunity.
If the chipmaker plays its cards right, it could hit it big by becoming the default choice for drone manufacturers going forward.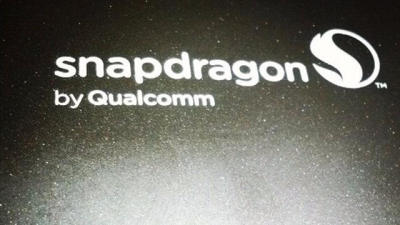 Qualcomm, Inc. (NSDQ:QCOM) may be upping the ante for drone makers. The chip-maker announced earlier this year that it would manufacture a custom version of its Snapdragon chips, specifically for drones, which would allow for reduced power draw, lowered cost of chips and high-level functionality such as artificial intelligence. Well, it hasn't even been a full year since the announcement was made and the very first fully autonomous drone, utilizing its Snapdragon flight kit, has already hit the shelves. But this might just be the start; there is a reason to believe that Qualcomm is all set for global domination in the drone segment.
Gaining steam
Let me start by saying that every drone requires a SoC which gives it the required computing capabilities to record in higher resolutions, respond quickly to user commands and sometimes even do landscaping tasks for architects and engineers. But if you add more processing power to the drones, they become capable enough to execute complex algorithms in real-time, such as fully autonomous flight. We saw this auto-flight functionality in the recently launched Hover Camera, equipped with Snapdragon Flight kit.
The Hover Camera doesn't have a remote control and is completely capable of following its users around. This is truly an impressive feat. But what's more impressive is that it's powered by a mediocre Snapdragon 801 chip. I'd like to point to readers that the chip isn't new by any means; it was actually released back in 2014 and was designed for flagship smartphones back then. So if an old, general-purpose, smartphone chip is...
More