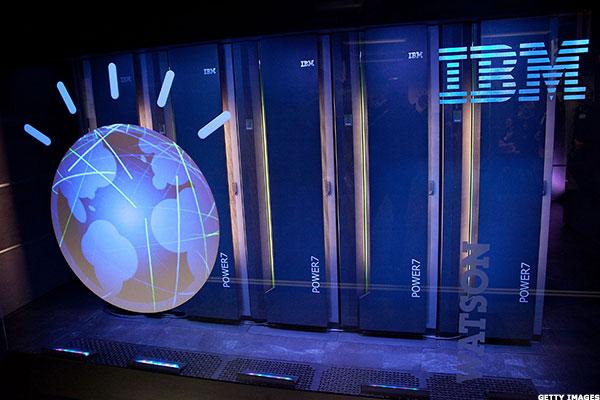 IBM (IBM) still remains in bear market territory after its all-time high of $215.90, set on Feb. 15, 2013. But in 2016, IBM is a turnaround success story.
"Big Blue" is 35% above its February 2016 low of $116.90. IBM still makes mainframe computers, but the tech giant is growing its businesses in information technology in the cloud and data analytics with Watson.
This transition has been helped by its solid year-to-date gain.
IBM is one of eight "Dogs of the Dow." And it is one of the largest holdings in Warren Buffet's Berkshire Hathaway (BRK.A) (BRK.B) .
IBM has a solid dividend yield of 3.63%. And though the average stock in the Dow Jones Industrial Average (INDU) has a price-to-earnings ratio of 19.5, IBM's P/E is 12. That means the stock's price is comparatively low.
The daily chart below shows how to trade IBM based upon the Fibonacci retracement levels of the 45.9% decline from the all-time high set in March 2013 to the February 2016 low.
The weekly chart shows that IBM is poised to end this week with a positive profile. If that is sustained next week, a favorable reaction to earnings is likely. Analysts expect...
More