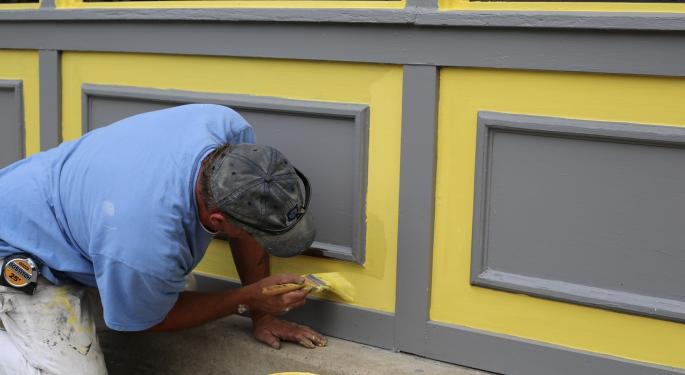 In a report published Friday, analysts at JPMorgan led by Jeffrey J. Zekauskas raised their rating on The Valspar Corp VAL 0.76% from Neutral to Overweight.
In addition, they boosted their price target on the stock by $1.00 to $83.00.
Shares of Valspar were slightly up on Friday trading.
Shares of Valspar have fallen by roughly 10 percent since mid-August, underperforming the S&P 500, which lost only 5 percent in such a tough month. Now, lower consensus...
More