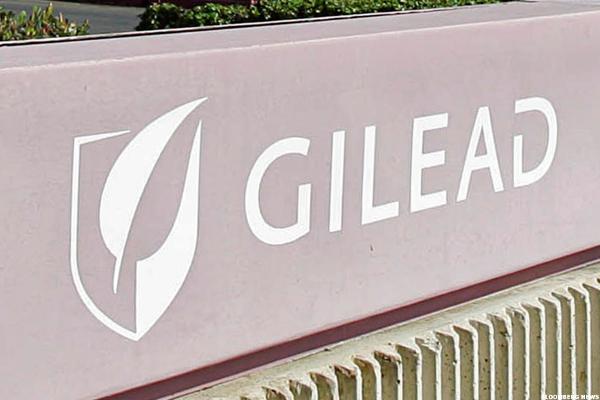 When Gilead Sciences (GILD - Get Report) is cited by critics of drug pricing, they usually point out the $1,000-per-day or more price tag of the company's hepatitis C drugs (outrageous!) or the billions of dollars spent by the health care system in total to acquire the drugs (unsustainable!).
What you don't hear much about from critics is the positive impact of Gilead's hepatitis C drugs on patients. These numbers are remarkable.
Since Sovaldi, the first of Gilead's hepatitis C drugs, was approved in December 2013, approximately 330,000 patients in the U.S. have been treated, Gilead tells me. This number includes patients treated with Gilead's follow-on (and more effective) hepatitis C therapy Harvoni.
STOCKS TO BUY: TheStreet's Stocks Under $10 has identified a handful of stocks with serious upside potential. See them FREE for 14-days.
Let's assume, very conservatively, that 90% of the patients treated with Sovaldi and Harvoni are cured of their hepatitis C. That means since December 2013, Gilead's drugs have cured 297,000 hepatitis patients in the U.S. You can't emphasize "cured" enough. These patients had a serious liver disease which causes cirrhosis and death. They swallowed a single pill once a day for eight or 12 weeks. After that, they no longer had hepatitis C. The disease is gone.
Worldwide, 600,000 hepatitis C patients have been treated with Gilead's pills, the company told me. Again, assuming a 90% success rate, that equates to 540,000 cures.
In the "old' days before drugs like Sovaldi and Harvoni, half the treated hepatitis C patients were lucky to be cured. Achieving that cure meant enduring a year of weekly injections and daily pills which caused...
More