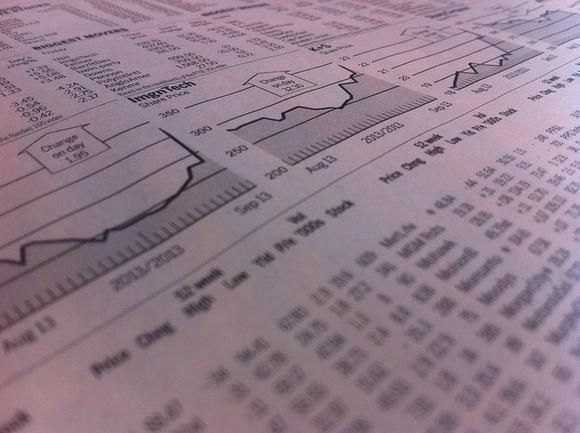 Source: Flickr user Andreas Poike.
The stock market has been something of an unstoppable force since the Great Recession. Although the last few months have witnessed the major indexes trade in a pretty tight pattern, the broader market S&P 500 has ticked off more new all-time highs than I can count. It's also led to a lot of stocks hitting new 52-week or all-time highs.
According to a quick screen using the Motley Fool CAPS Screener, nearly a third of all stocks are at or within 10% of their 52-week high. Some of these companies have valuations that would boggle the mind of value, and even some growth, investors. But, not all companies trading near their highs are necessarily worth avoiding. Some stocks near 52-week highs can still remain gems in your portfolio for a very long time.
With that in mind, let's take a look at three stocks near 52-week highs that you can still considering buying today.
Source: Facebook.
Facebook (NASDAQ:FB)
Social media stocks have been regularly touted as having astronomical valuations, but the king of all social media, Facebook, isn't part of that group.
In Facebook's most recent quarterly report it announced that its revenue crested the $4 billion mark from $2.91 billion in the year-ago quarter as adjusted profits grew by $315 million and the number of mobile daily active users spiked 29% to 844 million. In fact, it's worth noting that of daily active users, 87% were mobile-based, with the remainder accessing Facebook from their PCs. Facebook has decisively transformed itself into a mobile company, and over the coming years it has the opportunity to utilize its platforms to reach the nearly 1.49 billion monthly active users worldwide.
At the heart of Facebook's growth is innovation and personalization. Facebook has worked tirelessly to refine its platform to make it as interactive as possible for the consumer, while also collecting as much data as is possible to bolster its pricing power with advertisers.
One way Facebook has worked toward bridging this engagement between users and businesses is by allowing businesses to interact with users via Messenger if the user makes a post on a business' Facebook page. It's all about personalized content for Facebook, and no other social media service has demonstrated that it knows how to deliver it better.
Looking down the road, Facebook is currently being forecast...
More