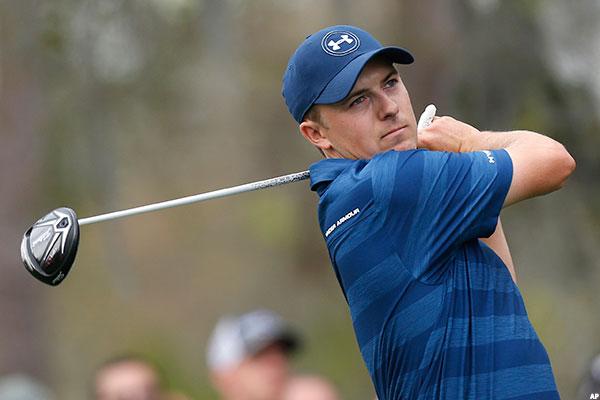 Under Armour (UA - Get Report) could be looking at a nice week of sales.
On Sunday, 22-year-old golf sensation Jordan Spieth -- who is sponsored by Under Armour -- failed, in stunning fashion, at becoming the fourth-ever player to repeat as Masters champion. The Dallas-born Spieth, who was decked out in a white hat, light blue striped shirt, white pants and white shoes bearing the Under Armour logo, had a disastrous quadruple bogey on the 12th hole at Augusta National to seal his fate. It marked a disappointing conclusion for Spieth, who led the Masters from Thursday's start to the meltdown on the 12th hole.
Despite Spieth coming up short, his impressive performance in the season's first major tournament comes at a good time for Under Armour.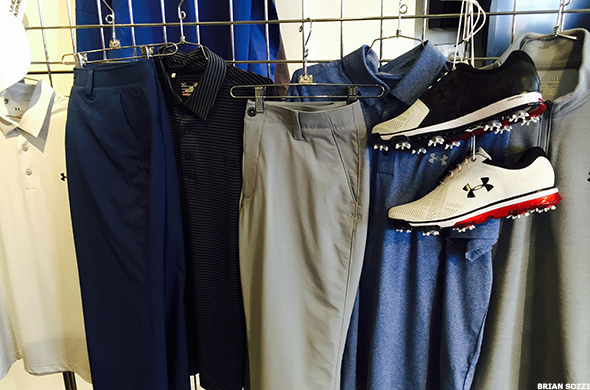 The apparel and footwear maker recently introduced Spieth's first line of signature golf shoes, as well as several innovative new golf pants. The pants boast an elastic waistband on the inside to promote range of motion, while rubber grips help keep a golf shirt from coming untucked.
The offerings inspired...
More