When respected companies go through challenging times, causing their stocks to drop, analysts and commentators begin to predict their demise -- oftentimes pretending as if they knew what would happen all along.
They lower their price targets. They tell you to sell the stocks. And at the very least, they argue, you certainly shouldn't be plowing new money into them.
This happened after the internet bubble, when shares of leading technology firms could be picked up for pennies on the dollar. It happened during the financial crisis, when investors were told to avoid bank stocks. And it's happening today with Chipotle Mexican Grill (NYSE:CMG).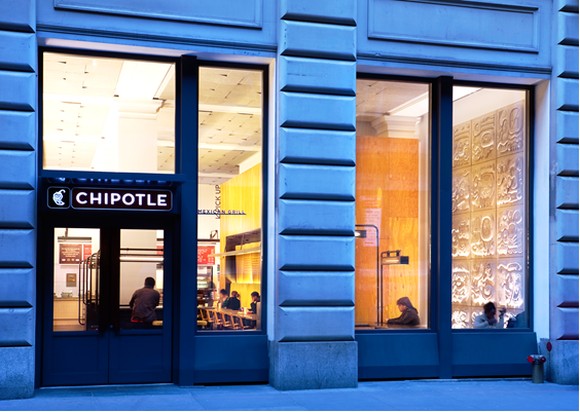 Be greedy when others are fearful
When Warren Buffett says to be fearful when others are greedy and greedy when others are fearful, this is exactly what he's talking about. If you want to buy stocks when they're low and sell them when they're high, you can only do so when others have convinced themselves that they should do the opposite.
In Chipotle's case, we all know the story of why it's stock plummeted almost a year and a half ago, spurred on by a series of food-borne illness incidents at a number of its restaurants.
It started at the very end of October 2015 with an E. coli outbreak, but then cascaded into a number of subsequent incidents over the next few months. By January 2016, sales at Chipotle's locations open for at least a year had dropped by 36%.
Substantial damage was done
The damage to Chipotle's brand can't be denied. Media reports hounded the burrito chain throughout 2016, culminating in the resignation of its co-CEO Monty Moran and prompting the chain to make changes...
More