Fund managers and analysts present their case for the precious metal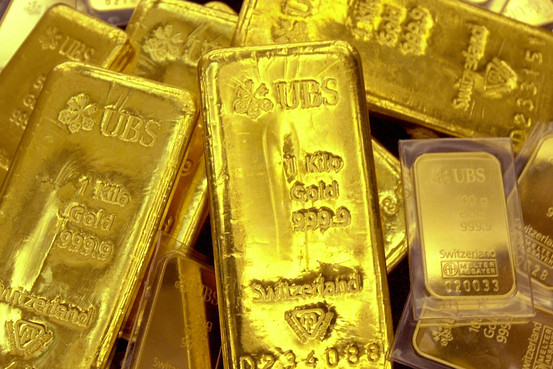 AFP/Getty Images
'People are gratuitously ganging up against gold,' says John Hathaway, manager of the Tocqueville Gold Fund.

Poor gold bugs. Everywhere they turn, another can of Raid.
Gold is "doomed," says one gloomy headline. Gold demand is the weakest in six years. And perhaps the most insulting: Gold is just a "pet rock."
Ouch!
For contrarians, about all we need now is the classic negative magazine cover to confirm it's time to buy gold.
But really, there's no need to wait for that. Sentiment is already gloomy enough. It's time to buy gold — at the very least for the bear market rally that will soon take the metal 10% to 30% higher, say several gold experts.
The bullish percent index, an indicator that measures the number of stocks in a group that are in a bullish trend, was recently at zero for gold miners.
"People are gratuitously ganging up against gold," says John Hathaway, manager of the Tocqueville Gold Fund TGLDX, -2.09% To him, the current price smackdown is "symptomatic" of a tradable bottom. "You see this supreme confidence that you can't lose by being on a certain side of a trade." That would be betting against gold.
"Capitulation in the gold miners is telling us the selling should be over soon," says Lawrence McDonald, head of U.S. macro strategy at Societe Generale. "We are witnessing seller exhaustion, and we don't believe the recent breadth of the selling is sustainable." He's betting on another bear market rally. And soon.
Credit Suisse gold analyst Anita Soni says gold is poised for a rally in the third and fourth quarters because the bearishness is overdone. She puts the trading range at $1,100 to $1,300 per ounce over the next several quarters.
Besides the tradable bounce, you might also want to take advantage of low gold prices to put some in your portfolio as a form of disaster insurance. More on that logic in a moment.
Meanwhile, get exposure via gold mutual funds like Hathaway's Tocqueville Gold Fund, or a gold exchange traded fund like SPDR Gold Shares GLD, -0.86% Gold miners are down even more than gold, so that's a good way to go, too. Consider the Market Vectors Gold Miners ETF GDX, -3.65% I also suggest several individual gold-mining stocks favored by Goldman Sachs, at the end of this column.
Before we get to those companies, let's look at four reasons you have to buy gold now.
http://www.marketwatch.com/story/investors-are-sick-of-gold-...