Baidu (BIDU) has been surging in the recent weeks and is now pushing against a key resistance around 200.

Baidu (BIDU) Weekly Chart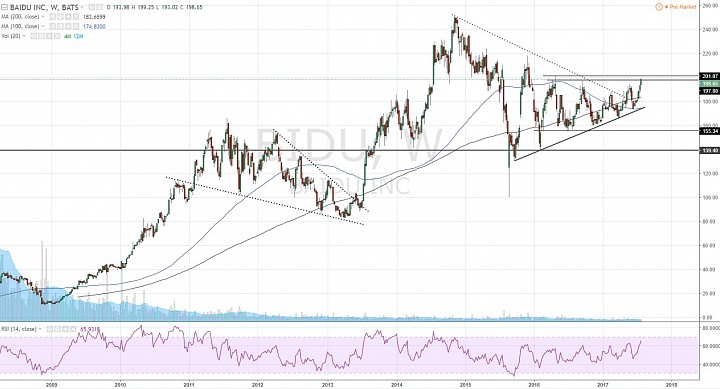 (click to enlarge)

Consolidation Resistance:
- As we can see on the weekly chart, price was in a bearish correction mode in 2015, but it eventually turned into a sideways consolidation mode in 2016.
- A break above 201 should open up the at least the 218 resistance from late 2015.
- Note that the long-term trend has been bullish, so a bullish breakout from consolidation also opens up the high around 252 from late 2014.