It appears some of the 'fundamental' legs of the face-ripping ramp in stocks are fading. Broken Markets - nope; Fed Speakers - nope (blackout period); Crude rising - nope (WTI back under $81)
But wait - there is a "broken" market - June 2015 Long Bond Futures... fat-fingered, short squeeze, or hedge at any costs?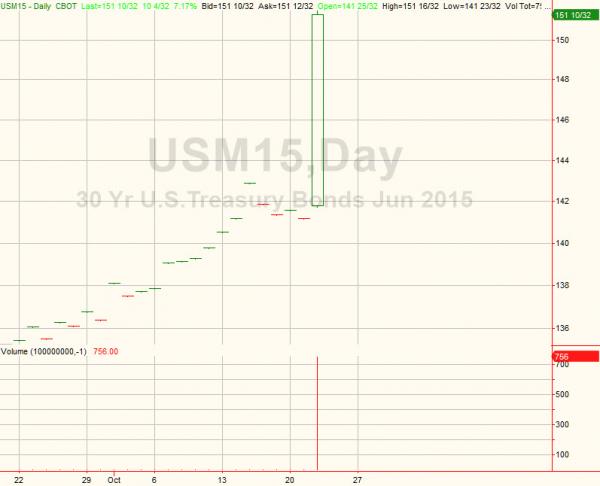 Paging Jon Hilsenrath...