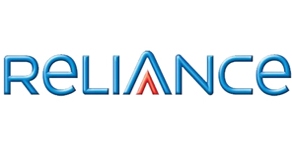 Billionaire Anil Ambani's Reliance Communications Ltd. is offering iPhone contracts for the first time in India as it counts on data users to help revive earnings that shrank about 89 percent in four years.
The country's third-biggest operator by market value aims to extend the plan to include models other than Apple Inc.'s, seeking customers who surf the Internet, download music and videos and help boost revenue from data services, Chief Executive Officer Gurdeep Singh said in a telephone interview. The company started giving out the iPhone 5C model last week on a two-year contract for a monthly payment of as little as 2,599 rupees ($42), he said.
The wireless carrier is betting on smartphones to help increase income in a country where the average monthly revenue per user is $1.60, compared with about $69 in the U.S. The arrangement also helps Apple -- whose $550 iPhone 5C is unaffordable to most Indians -- make inroads in the world's fastest growing smartphone market, where it ranks a distant eighth and is struggling to close the gap with leader Samsung Electronics Co. 
Source: bloomberg