GBP/USD is probably entering a significant period of consolidation, though there is still bearish bias, especially when we look at the daily chart. The daily chart shows GBP/USD in a downtrend since 1.7191 down to 1.6052, and we are finally seeing a significant bullish correction. Now this volatility in September can be attributed to the prospect of Scottish Independence, which after the vote last week, was put to rest - at least for now. Scotland is staying in the UK.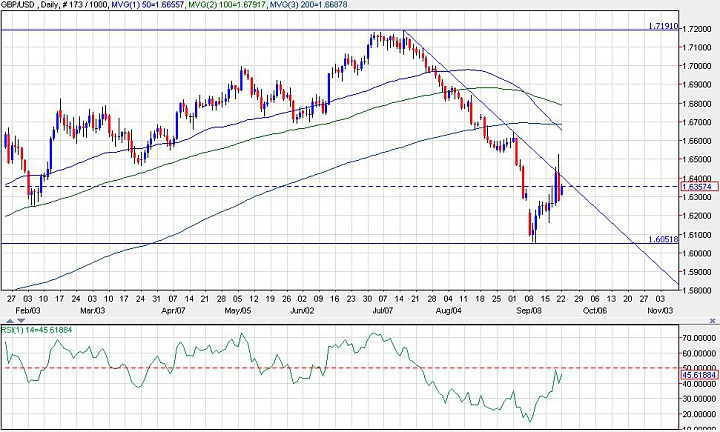 (GBP/USD Daily Chart 9/22)

The rally from 1.6052 to 1.65 may have created a range for consolidation. We should probably stay away from this pair, unless you see price around 1.65 again, where we can consider shorting. 

If price comes back to 1.6052, we can consider buying as well, but maintaining a bearish bias, the bullish outlook should be limited to 1.6250-1.63, not 1.65. 

In the 4H chart we do see a market that is at the crossroads, between the moving averages. There is some near-term bullish attempt, which I think we can fade if it gets to the 1.6450-1.65 area. If price just breaks below 1.6250, it would be below a rising trendline and the 50-period SMA in the 4H chart. This would give GBP/USD a bearish bias especially if the 4H RSI falls back below 40. This is the reason if we buy around the 1.6052 low, we have to limit the bullish outlook, to 1.6250-1.63, in case the market is still bearish and no longer in consolidation. 

If price pushes above 1.65, then it would be more likely that the 1.6052 low is here to stay for a couple of months or so.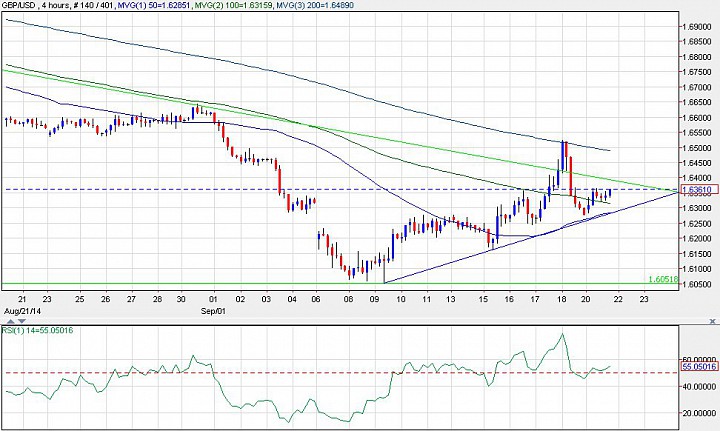 (GBP/USD 4H Chart 9/22)