 Not even the mighty Middle East can survive cheap oil forever.
If oil stays around $50 a barrel, most countries in the region will run out of cash in five years or less, warned a dire report from the International Monetary Fund this week. That includes OPEC leader Saudi Arabia as well as Oman and Bahrain.
Low oil prices will wipe out an estimated $360 billion from the region this year alone, the IMF said.
Huge budget surpluses are quickly swinging to massive deficits as oil prices have crashed to around $45 currently from over $100 last year. Many of these countries are being forced to tap into rainy day funds to weather the storm.
"Oil exporters will need to adjust their spending and revenue policies to ensure fiscal sustainability," the IMF wrote.
The depressed oil prices have come at a time when spending has gone up as many of these countries are grappling with regional violence and turbulence in financial markets.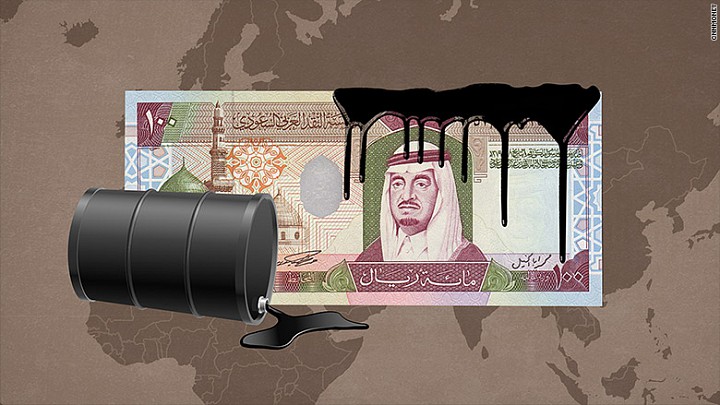 Related: Middle East feels the pain of oil price collapse and conflict
Saudi Arabia is getting squeezed
Saudi Arabia, the world's largest oil producer, needs to sell oil at around $106 to balance its budget, according to IMF estimates. The kingdom barely has enough fiscal buffers to survive five years of $50 oil, the IMF...
More