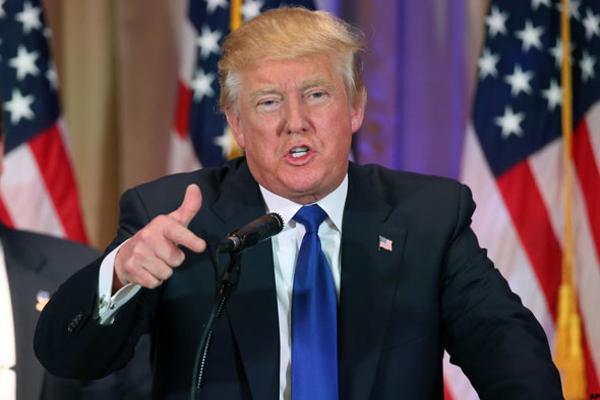 Wearing a Donald Trump for president t-shirt underneath a winter sports coat, a middle-aged man named Phil said there was one thing he liked about Bernie Sanders.
"He's right about the donors," said Phil, who declined to give his last name minutes before Trump spoke at a music hall in Patchogue, N.Y. in eastern Long Island. "It's the same in both parties -- the big donors pay big money to get what they want. And same thing on the delegates. They're playing tricks on Sanders same as they're playing tricks on Trump."
Intrigued by the notion of Trump-Sanders overlap, I asked for Phil's take on the Vermont senator's critique that Wall Street doesn't act in the best interest of average people, and that the economy and tax code is rigged to benefit the country's wealthiest people.
"That 1% stuff, it's just b.s.," Phil said as he took a drag from a cigarette. "Sanders seems like a nice guy, but let's get real, he just wants to give everybody everything."
A night earlier, in Manhattan's Washington Square Park, Sanders railed against U.S. corporations, with particular venom aimed at the labor practices of Verizon (VZ - Get Report) and WalMart (WMT - Get Report) . Both companies treat their workers badly, he said, though Verizon's CEO Lowell McAdam countered that Sanders had his facts wrong. Trump's appearance in Patchogue would be spiced with his own denunciation of Carrier, a unit of United Technologies (UTX - Get Report) , and Nabisco, a division of Mondolez International (MDLZ - Get Report) , for plans to move jobs to...
More