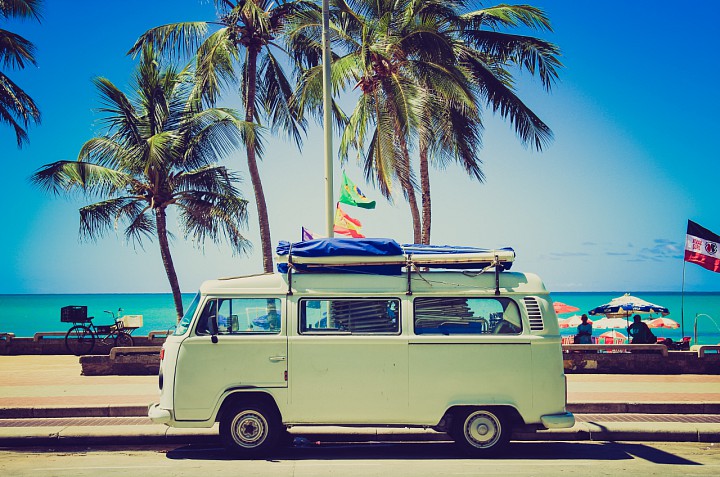 Summer time is not the only time to head on vacation. You are probably one of those poeple who are actually in more demand to be busy in the summer time, and prehaps the winter time is your free time to relax. Any time you make the decision to travel always put yourself on a budget. There are over a lifetime amount of ways to plan an exotic ole trip at a decent rate. 
Can't to fly or afford Greyhound and amTrack?
Drive. Especially if this is a family trip this is probably where you can save the most money, transortation. The price of gas is going down by the bits so you can definitely take advantage of the cut costs within your close ranged, cost effective locations. You can determine the trip destination based on your tank. There are websites where individuals can indicate where they live and the amount of gas desired to use and there will be a list revealed of all nearby destinations. 
 Wanna cut cost on flights for real? 
If you are aiming to travel internationally then hit up nontraditional airlines. At times due to ther currencies one can land a regional discount. Especially nowadays since overseas carriers can fly between the numerous cities U.S. and Europe due to the changes in the Open Skies agreement. Flying with a regional discount airline in Europe instead of a major one can land you flights as low as $28 (22 euros). 
Visit the cheap spots. 
There are places that have all year rounf abilities to discounted arrivals. At most this is because of the regions fluctuating currency worth. This is why you may see individuals paying attention to foreign exchange rates. This helps them keep track of the best time to grab a deal at the destination. Places include; Panama, Puerto Rico, Dominican Republic, Peru, Hungary, Canda, Mexico, etc.