JD.com's (JD) shares are up by mid singles on high volume today pushed by inertia of the earnings release on Wednesday:
Despite that, the implied volatility in the stock's options is still quite high after having lost some value just by an inch: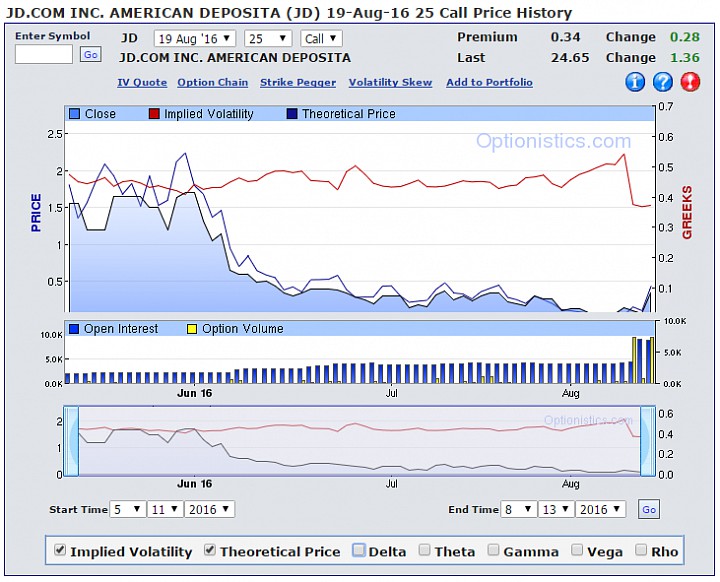 Note the spike pre-earnings: the level of implied volatility is still quite high, even though there is only five business days left before expiration.
In my opinion, the spike in the stock's price can be exploited by an options strategy called a vertical spread. Essentially, investors buy or sell at-the-money call options and partially fund the...
More