Back at the beginning of 2014 - when commercial traders were net long nearly 40,000 options and futures contracts on the US long bond - it marked the peak in yields and preceded a 13 month rally in bonds that took 30-year treasury rates from 4% to 2.25%.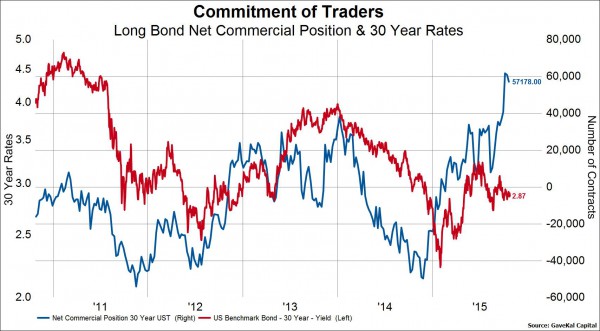 Now, as Gavekal Capital's Bryce Coward notes, the commercial traders, aka "smart money," were net long about 61,000 contracts, or 50% more contracts than the peak in 2014.
If recent history is any guide then a 1 handle on the 30-year treasury bond could be a reality!