To butcher the 1975 Neil Sedaka song, "Breakin' Up Is Hard To Do":
They say that breaking up is hard to do
Now I know I know that it's true
But it sure is profitable
In this instance I'm not talking about a bad relationship, but companies. The splitting off of a single business into multiple companies through a spinoff is the quintessential special situation investment. Companies that have two or more diverse businesses under one roof can often cause their stock to soar by splitting up. Numerous studies have statistically proven that spinoffs significantly outperform the market.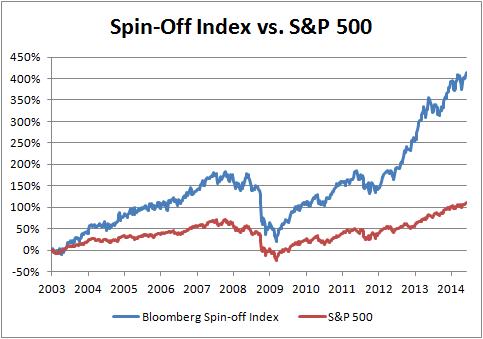 I have been personally keeping tabs on the Claymore/Beacon Spin-Off ETF (CSD) in my portfolio on The Motley Fool's CAPS stock picking game since 2010.  During that time it has outperformed the S&P 500 +156% to +91%.
There is a number of theories as to why the stocks of spinoffs and even their former parents outperform. A number of them are delved into in great detail in a chapter of Joel Greenblatt's 1999 classic investing book "You Can Be a Stock Market Genius" (an absolute must read for every individual investor). One theory says that companies that own multiple unrelated businesses suffer from something called the conglomerate discount. Let's use the example of a utility company that also owns a pipeline (foreshadowing). Utility investors won't buy the stock because they want a pure utility play. Pipeline investors won't buy the company because they want a pure pipeline play. However, break the two up and poof, both are awarded higher multiples by Mr. Market because people can buy the type of company that they want.
Another theory as to why spinoffs outperform is that the management of the newly spunoff company is often heavily incentivized in the form of stock. In essence their interests are directly aligned with shareholders. If the stock goes up, everyone makes money. One would think that this should always be the case in any company, but it's certainly not. In addition to being incentivized to outperform, there's fewer distractions for a management team that can focus solely on one business. This new management team even has new currency, in the form of its own stock, to use to make accretive acquisitions for their new firm.

Whatever the reason, spinoffs crush the market. The spinoff that I want to talk about today is a company that I purchased a real money stake in last September, NiSource (NI). A pretty decent sized stake for me for an initial position at that. I am tracking that position in m CAPS portfolio as well.  I think that it swill has a lot of room to run.  As I alluded to earlier, NiSource is an electric and gas utility that announced last fall that it plans to spin off its natural gas pipeline business, Columbia Pipeline Group, into an independent company by mid-2015.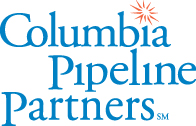 The process has already begun. Before spinning off the entire pipeline business, NiSource elected to create an MLP and spin it off. The company received great news several weeks ago when Columbia Pipeline's IPO priced at $23/share, higher than its expected range of $19 to $21. The deal actually marks a record for the largest MLP IPO ever. Even more interesting, shares of the newly-listed Columbia Pipeline Partners (CPPL) soared over 20% on their first day of trading. I can't say that I'm all that surprised, I've long had a theory that MLP IPOs significantly outperform the market. Here's a post that I wrote on the subject back in 2012:
MLP IPOs have outperformed the S&P 500 by 35% over the past five years!
http://caps.fool.com/Blogs/mlp-ipos-have-outperfor...
So not only did NiSource's remaining utility business just get a massive cash infusion but the 50% of the Limited Partnership that Columbia Pipeline Group still owns, which again will likely be spun off to current NI shareholders by mid-year under the ticker symbol CPGXF, are worth way more than Mr. Market was previously giving them credit for.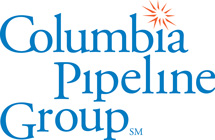 NiSource's stock has steadily climbed upward over the past year. Since my purchase it has slightly outperformed the S&P 500 +8.35% to +4.42%. I expect that trend to continue and for the gap to widen significantly.
Here's several relevant links for your reading pleasure.
Columbia Pipeline Partners Sets MLP IPO Record With $1.1B Debut
http://www.naturalgasintel.com/articles/101316-columbia-p......
Columbia Pipeline Partners Prices IPO at $23
IPO Priced Higher Than the $19 to $21 Range and Raised More Than $1 Billion
http://www.wsj.com/articles/columbia-pipeline-partners-pr......
It's a Gusher! Columbia Pipeline Jumps 20% on NYSE Debut
http://blogs.barrons.com/incomeinvesting/2015/02/06/its-a......
Columbia Pipeline Partners LP Prices Initial Public Offering
http://finance.yahoo.com/news/columbia-pipeline-partners-......
For NiSource, Columbia Spinoff Is In The Pipeline
http://www.stockspinoffs.com/2015/02/10/nisource-columbia......
Thanks for reading, recommending and commenting everyone.