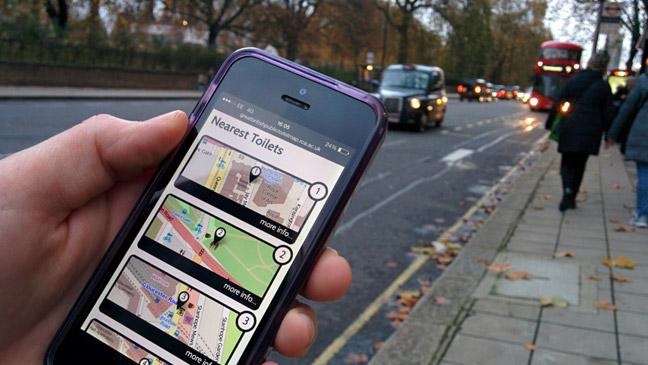 Ladies and gents, the day has finally arrived. No longer will you have to release your bowels on the streets of India. Instead you can use an app to find a toilet near by and keep the environment clean. 
With Bill Gates and other investors throwing money into India to clean up the environment, opportunity is knocking for India's citizen to maintain a healthy hygiene. 
Install the app here to begin living clean.