In the weeks before AAPL's adition to The Dow, the stock soared over 13% (for no good reason). In the almost 4 months since - after some sideways trading - AAPL shares have plunged. The announcement on March 6th, that AAPL would be included in The Dow on March 19th marked the end of exuberance and has now turned into a "no brainer" trade as the curse of The Dow strikes again. Ironically AT&T - which was replaced by Apple - has surged since its removal from the venerable index.
AAPL has tumbled...
And AT&T has soared...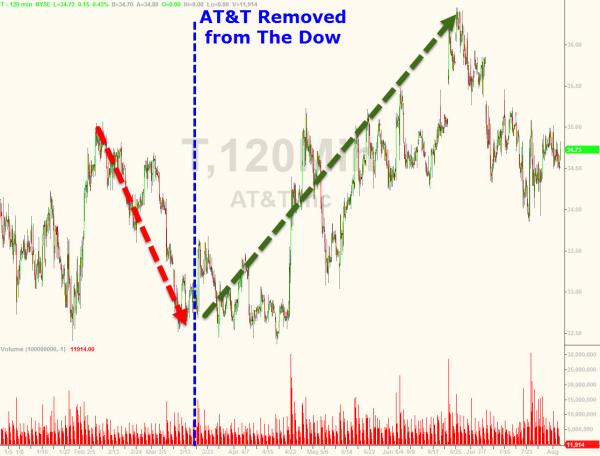 As WSJ reports, since 1999, the 16 firms joining the Dow (Apple excluded) have seen their stocks increase an average 1% in the six months after their induction, according to data gathered by Birinyi Associates. That's compared to gains of 11%, on average, for the companies in the six months preceding their inclusion.
Charts: Bloomberg