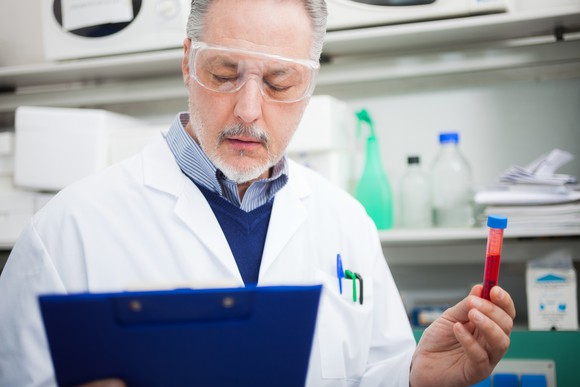 What happened
Shares of Bristol-Myers Squibb (NYSE:BMY), a global drug developer focused on the development cancer, cardiovascular, and genetic-defined disease drugs, plunged 23% in the month of August according to data from S&P Global Market Intelligence. The reason for Bristol-Myers' dismal performance can be traced to the top-line release of its CheckMate-026 data on Aug. 5.
So what
Bristol-Myers Squibb's CheckMate-026 trial was expected to be just as successful as every other trial the company had run with its cancer immunotherapy Opdivo. Unfortunately, that proved not to be the case. CheckMate-026 was designed to examine Opdivo as a monotherapy in patients with previously untreated advanced non-small cell lung cancer (NSCLC) whose tumors had PD-L1 expression of at least 5%. The data showed that Opdivo failed to meet the primary endpoint of a statistically significant improvement in progression-free survival. This was a big blow for treatment-naïve NSCLC patients, and it's an even bigger blow for Bristol-Myers' whose previously pristine cancer drug looked suddenly fallible.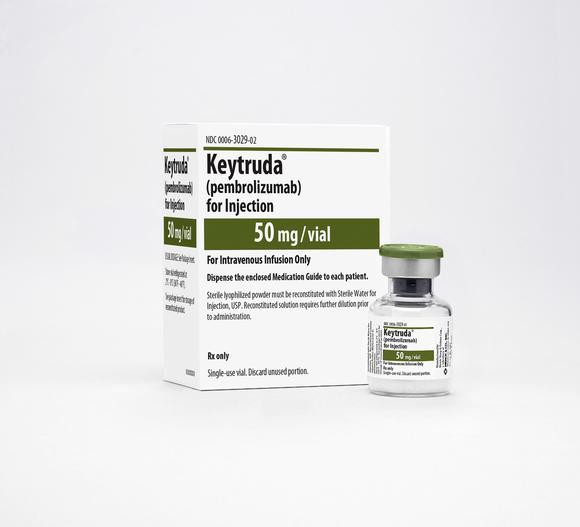 Making matters worse, Bristol-Myers Squibb's rival, Merck (NYSE:MRK), demonstrated positive results in its own treatment-naïve trial with cancer immunotherapy...
More