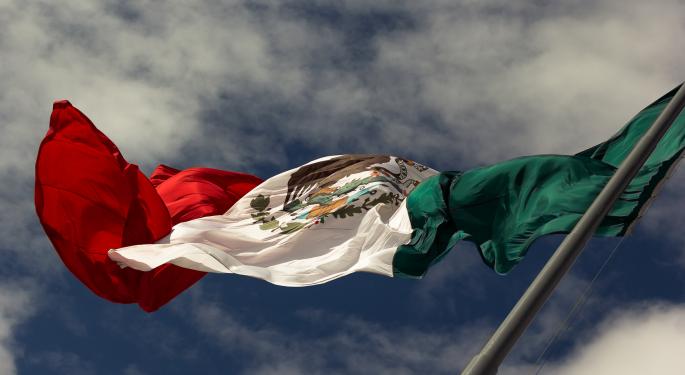 Stung by sliding commodities demand and the tumbling real, among other factors, Brazil's stock market is in shambles. Shambles highlighted, for U.S. investors, by a year-to-date plunge of 34.5 percent for the iShares MSCI Brazil Capped ETF EWZ, the largest exchange traded fund tracking Brazilian stocks.
The beating incurred by the Bovespa, Brazil's benchmark equity index, is so severe that Latin America's largest economy is in danger of losing the title of home to the region's largest equity to rival Mexico.
"Brazil's market capitalization has contracted 34 percent this year to $531 billion, while in Mexico the market has shrunk 11 percent to $397 billion. That's left Brazilian stock capitalization at 1.3 times that of...
More