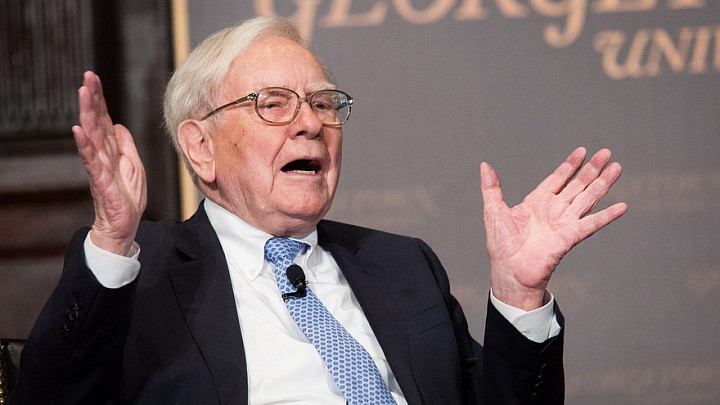 As the June 23 referendum on whether the U.K. will leave the European Union has grown closer, commentators, market watchers and participants have watched closely for signs of the effect the decision will have on markets and economic policy in the near and long terms. We've collected a number of statements from Warren Buffett, Jamie Dimon, Janet Yellen and others here.
See also: The 'Brexit' vote: Everything you need to know about the referendum
Amotz Asa-El
"The underlying assumption here is that British trade must be dominated by Europe," wrote Asa-El, a commentator on Middle East affairs and a supporter of leaving, in a June 20 column for MarketWatch. Yet even now Britain sells the EU less than half its exports including services, and this is while EU rules prevent London from striking its own trade deals with third parties, deals that would bolster Britain's trade.
"Once commercially freed Britain will seek, and surely obtain, free trade deals with China, India, Canada, Australia and the U.S., all of which will happily join this tango for the prosaic reason that Britain's is the world's fifth largest economy, and London is, and will remain, the world's leading financial center," he wrote. "In short, Her Majesty's $2.9 trillion economy doesn't need Brussels' protection, charity or wisdom in order to prosper. If anything, the Eurocrats are standing in the way."
Warren Buffett
"It wouldn't change anything I did," Buffett, chairman of the board and CEO of Berkshire Hathaway BRK.A, +0.48% BRK.B, +0.43% told CNBC on April 29. "I wouldn't sell the farm I own. I wouldn't sell the real estate I own. I wouldn't sell my house. I wouldn't buy a different kind of car. And I certainly wouldn't change my investment in businesses. But -- I hope they don't do it."
"Anytime you put something together that required all the political will and all the different countries there's going to be a great attempt to make it work but I think it has flaws in it," he told the channel on May 2. "That doesn't mean they are fatal flaws, but they'll have to be addressed in some way or another in future years."
Darrell Delamaide
Even before the vote, wrote author and commentator Delamaide in a June 17 column for MarketWatch, "the referendum has achieved what the Leave supporters want — an end to the utopian notion of a 28-nation federal superstate. The trend to centralization accelerated by the adoption of the single market and the common currency — the "ever closer union" of Helmut Kohl and François Mitterrand and their political heirs — has been reversed."
"It is not only the British referendum that has pushed the notion of a United States of Europe out of reach, but the expansion of the EU to an Eastern Europe where countries are reluctant to give up their newly regained sovereignty and the Greek debacle exposing the inevitability of German domination of any closer union," he wrote"
Jamie Dimon
"In my opinion, it is a terrible deal for the British economy and jobs," if the majority of Britons in a June 23 in/out referendum supported the country exiting the EU, said J.P. Morgan Chase & Co. JPM, +0.20% CEO Dimon, who anticipates changes in laws on how financial institutions can work within the 28-member bloc, on June 3.
"I don't know if it means a thousand jobs, 2,000 jobs" are at risk of being cut in the event of a Brexit, Dimon said. "It could be as many as 4,000 and there would be jobs…all around the U.K.," that could go. J.P. Morgan has roughly 16,000 people working for it in the U.K.
Peter Donisanu
"We believe that a vote in favor of Brexit on June 23 could lead to a global selloff in risk assets (stocks, corporate bonds, and commodities) and a rally in perceived safe-haven assets (U.S. Treasury securities, Japanese government bonds, and gold) in a manner similar to that of the China-related market concerns at the start of this year," Wells Fargo Global Research Analysi Donisanu wrote in a June 17 note.
"We would expect currency markets to experience the most volatility after a Brexit vote as foreign investors sell the pound and exit positions in British assets," Donisanu wrote. "The extent to which the pound may decline vs. the U.S. dollar, euro or yen is hard to predict given a lack of precedent for a country leaving the EU. The close comparison to today's potential Brexit-driven currency market volatility occurred 24 years ago. It was known as Black Wednesday."
Black Wednesday refers to the day in September 1992 when speculators, including George Soros, and heavy shorting against the British pound forced the U.K.'s government to pull the currency from a European system meant to aid monetary stability. The decision drove both the pound and Germany's DAX 30 DAX, +0.55% DAX, +0.55% lower.
Mario Draghi
"The U.K. should remain in the EU," European Central Bank President Draghi said on Twitter on June 2. "Both the U.K. and the EU benefit."
Mohamed El-Erian
"There are two fundamental divisions of the EU," said the former Pimco CEO, who is now chief economic adviser at Allianz. "There is the British view—that it is a super free-trade zone, that it is a destination. Whereas the Germany-France view is that it is a means to something else—to an ever closer union. These are fundamentally two very different views on what the EU is about," he said.
"If the referendum [results in the U.K. remaining in the union]," El-Erian said, "we don't resolve these different views. It means we are going to have tensions over and over again, because they are pursuing two different objectives, within one institutional agreement. So, ironically, over the longer term, an exit may actually solve one of the basic inconsistencies of the European Union."
"This is messy politics getting in the way of good economic policies," El-Arian told Bloomberg on June 23, " As a result, economic policy finds it very hard to be coherent."
Marc Faber
"I am praying that the U.K. will leave the EU," Swiss investor Faber told MarketWatch on June 10. "If the...
More