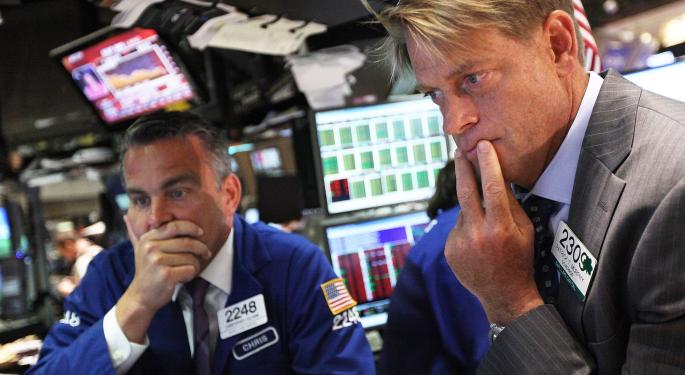 Volatility is back to stay and how that sits with traders just depends on who you ask. The no-action Federal Reserve has a lot to do with market gyrations but so does Friday's "quadruple witching" expiration, which tends to jack up volatility and volume.
On Thursday, Fed members, by a 9-to-1 vote, refrained from the first interest rate hike in nearly 10 years. But they kept alive market speculation that a rate hike is on the table for either (or both) of the Fed's remaining 2015 meetings, one in October and one in December.
That may be too wiggly for a Wall Street hungry for clarity. The Fed's acknowledgement of global growth concerns—especially surrounding China—also likely keeps financial markets on high alert that conditions could get worse, not better. Stocks traded defensively in reaction to the Fed's update, with financial shares especially hard hit as they need higher rates to improve loan margins.
Said Fed Chair Janet Yellen: "So as I've said before, every meeting is a live meeting where the committee can make a decision to move to change our target for the federal funds rate. That certainly includes October …"
Whether the Fed raises interest rates this year or next, there's little doubt that stock volatility could remain elevated the rest of the year. And what I mean by "elevated" is the CBOE Volatility Index—the VIX—would run closer to its historical norm near 20.
A 20 reading, which had been the long-running threshold that divided relatively calm markets from highly volatile markets, will feel elevated simply because VIX had been uncommonly low. Remember, VIX ran well below 15 for much of this year (figure 1), and flirted with a dip below 12, before the August pullback for stocks.
The Fed chief herself felt compelled to speak to market volatility and its impact in slowing the Fed's rate-hiking campaign. From her press...
More