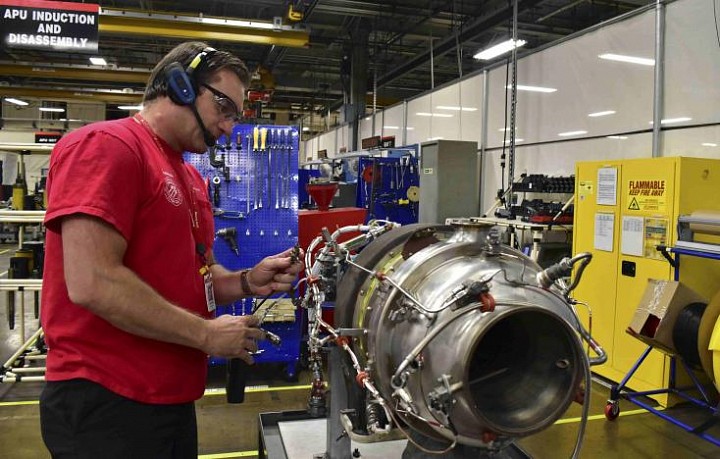 In search of higher profits margins, Boeing Co (BA.N) is aiming to win more of the lucrative market for replacement parts and repair services, pitting the plane maker against major suppliers who view that growing $62 billion a year market as their turf.
Boeing told Reuters it has added 35,000 parts to stocks it positions around the world to serve airlines in the last year, after analyzing its vast store of aircraft data to see where the parts will be needed. It has also cut prices on 24,000 parts to be more competitive, and it is expanding training and other services.
Boeing is trying to capture more profit from spare parts made under license by suppliers as well. To get there, it is producing some new parts in house to gain control over repairs, and sifting its databases to help airlines predict when planes will need service.
The maker of such flagship jets as the 787 Dreamliner and top-selling 737 has been building its aftermarket business for years. But as demand for planes has slowed over the last 18 months, Boeing is now turning more aggressively to spare parts and services to help meet its own ambitious targets of doubling overall margins to the mid-teens by 2020.
The main reason: a dollar of added aftermarket sales is more valuable than a dollar of new aircraft sales.
Boeing's aftermarket sales have risen over the last three years and are outpacing the 4.5 percent growth of the broad aftermarket, Dennis Floyd, vice president of services strategy and business development at Boeing, told Reuters.
"That means we're taking market share," he said.
Boeing's effort is ratcheting up competition with many of its biggest suppliers, including Honeywell International Inc (HON.N), United Technologies...
More