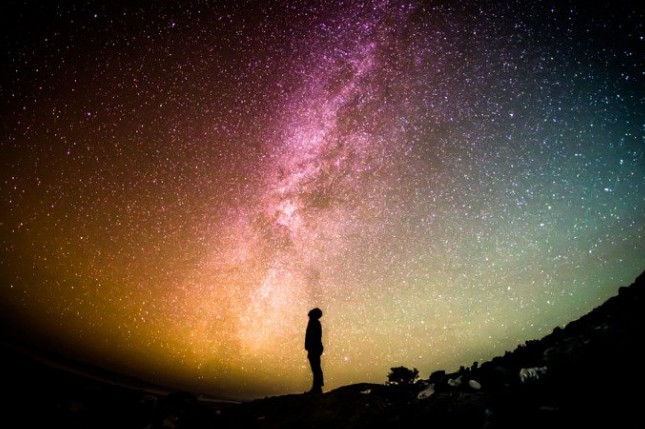 How to find the market's number 1 stock? TipRanks score system has the answer. The score combines six different elements of the market including expert sentiment, news and crowd wisdom and other data points usually only available to hedge funds. The result: you can make a clear, data-based, decision on which stocks to buy and which stocks to sell. In this case, we decided to put three of the market's hottest companies to the test and see which stock the market likes the best. We chose three tech stocks that have all experienced incredible growth in recent times: Micron (MU), Advanced Micron Devices (AMD) and Nvidia (NVDA). Now let's see what the market has to say…
Micron
Micron is the number one stock with an overall score of 7.3. MU's share price spiked from $25 to $28 at the end of March following the release of stellar fiscal second quarter results. Now MU is predicting a very strong third quarter as it capitalizes on limited supply and high demand for its key DRAM and NAND memory solutions. Indeed, we can see from TipRanks' news page that the news for Micron over the last week has been 100% bullish vs the sector average of 79% bullish to 21% bearish:

And analysts have reacted to the results with a flurry of buy ratings- giving the stock its high analyst score of 8.7. In particular, five-star Deutsche Bank analyst Sidney Ho praises MU's "execution on its technology roadmap and financial discipline" adding that Micron can "expect memory shortages to persist for the rest of this year driven by the industry's underinvestment in the past two years." He reiterated his buy rating with a $35 price target (22.4% upside potential from current price).
However, we can see that the stock has low scores in two key areas: hedge funds (Ken Heebner, Rob Citrone, and Theofanis Kolokotrones all trimmed their MU holdings in the last quarter) and corporate insiders. Insiders sold $11.5 million worth of shares in the last three months with Micron VP Steven Thorsen selling $1.43 million of shares on March 31 from his total $9 million holding.
Advanced Micro Devices
Despite the successful Ryzen 7 processor and the upcoming launch of the cheaper Ryzen 5, Wall Street analysts have a more muted reaction to AMD, with a moderate buy analyst consensus rating. Only yesterday top Oppenheimer analyst Rick Schafer reiterated his hold rating saying "AMD's products appear more competitive than witnessed in recent years; however, we believe it is still early to gauge how meaningful any share gains will be (in CPUs and GPUs respectively)." And given that the stock has an average analyst price target of $11.75 vs the current price of $14, the stock could see a small correction coming up.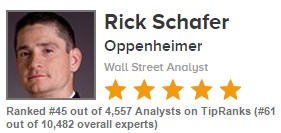 AMD also has the lowest insider score of just 3 as insiders have sold shares worth $614 million in the last three months following a $613 million sale by Mubadala Development one month ago- although bloggers have said that this was a share sale to Goldman Sachs due to warrant terms that restrict the number of shares Mubadala can hold.
With a very high news score of 9.5, AMD has been boosted by a positive review from Jefferies bank, and the recent news that the US International Trade Commission (ITC) will investigate companies that have allegedly infringed on AMD's graphic patents.
Nvidia
With a score of 6.8, AMD-rival Nvidia has the most mixed Street outlook with 13 buy, 7 hold and 5 sell ratings published on the stock in the last three months. On the bearish front, five-star Pacific Crest analyst Michael McConnell downgraded Nvidia to a sell on April 4 "due to signs of desktop GPU [graphics processing unit] market saturation, lower margins from incremental Nintendo Switch revenue and a possible pause in the company's datacenter business this summer."
However, with fairly positive scores from bloggers and the news, TipRanks best-performing users are happy to take a bet on the stock staying strong. We can see that the top 10% of the 120,000 active portfolios on TipRanks' Smart Portfolio platform hold Nvidia as their fifth biggest stock making up, on average, 4.85% of the portfolio.

4,997 stocks to go
MU, AMD and NVDA are just three of over 5,000 stocks tracked by TipRanks. You can perform the same market analysis on any of these stocks as we have done just now. What are top Wall Street analysts, hedge fund managers or corporate insiders saying about your stocks? Find out now on TipRanks.

The post Which is the market's no 1 stock right now: Micron; AMD or Nvidia? appeared first on TipRanks Blog.