Back in December, Barron's told us that this time it was "different", so not to worry about a crash.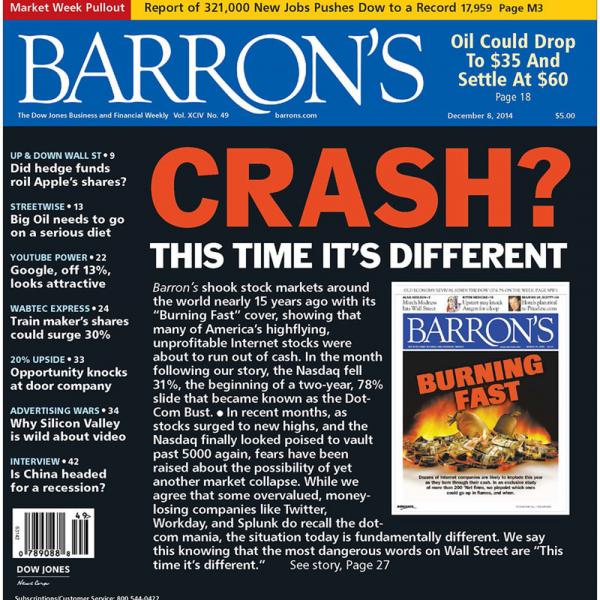 Since then the market is down about 4% for the year, and down 2.4% since the end of QE3, following the biggest intraday market crash (and subsequent violent surge), since Lehman.
It wasn't different after all.
But in a well-worn tradition, where it takes one market-bottoming cover to offset another market-topping cover, here is
https://twitter.com/BW/status/636856437247995905/photo/1
, which shows that bears were were "covering" everywhere in the market yesterday (and continue to do so today), but nowhere perhaps more so than on the front page of the
latest issue of Bloomberg's paper publication
.