Russia carries out a second day of airstrikes against U.S.-trained Syrian rebel forces, while the Kremlin admits it is targeting groups other than ISIS militants in coordination with the Assad regime.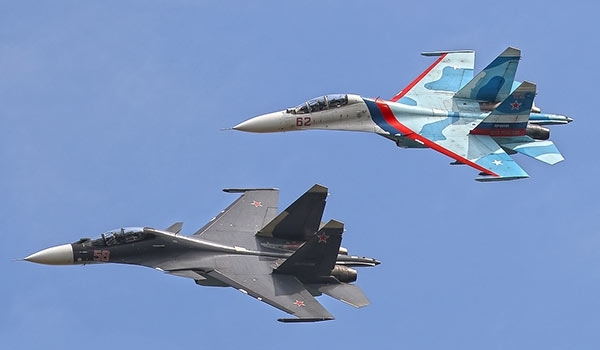 During his talks with French counterpart Francois Hollande on Friday, Russian President Vladimir Putin insisted that Russia has been targeting exclusively ISIS.
But the Kremlin appeared to admit bombing not just ISIS targets as U.S.-backed Syrian rebels reported that they had been hit by airstrikes reportedly from Russian aircraft.
Washington accused Moscow of carrying out "indiscriminate military operations against the Syrian opposition," while the White House spokesman Josh Earnest noted that U.S. surveillance saw airstrikes that targeted areas where there were "few if any" ISIS militants.
U.S. officials called on Russia to use its airstrikes in Syria only against ISIS militants rather than target rivals and opponents of Syrian President Bashar al-Assad, who is responsible for the Syrian Civil War that has killed nearly 250,000 people.
Iran announced on Thursday it supported the Russian airstrikes, while unverified reports claim that Iranian armed forces were recently deployed in Syria, which creates the risk of other Middle East states getting involved in the deadly conflict.
Syrian rebels report being hit by Russian airstrikes
The Russia defense ministry issued a statement saying it hit 12 ISIS targets, including two weapon depots and a command center. However, as it was later verified, it turned out the areas where Russia carried out its bombings were not held by ISIS militants.
Syrian activists reported being hit by reportedly Russian airstrikes in the north and center of Syria, including in the province of Hama, in which Russian airstrikes hit areas held by another U.S.-backed rebel group, Tajamu al-Izzah.
Meanwhile, a pro-Assad Lebanese TV channel reported...
More