Live Cattle: Probable Shorts Off Of Hidden Resistance Level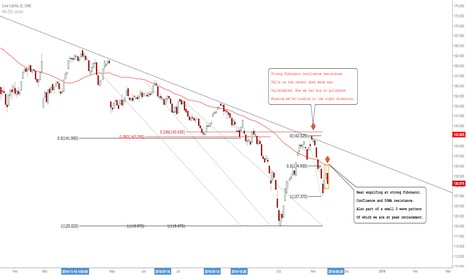 Traders

Probable continuation short here to the lows of the range. Nice shooting star doji type candle with engulfing signal. Quite bearish . Price resisted off ratio confluence and 50MA. Should be a nice trade guys.

Best of luck
Tom

Note: I offer face to face, and online personalised tuition to people who wish to become professional traders. For more details of these trading courses I offer, message me on here, or email me with the email address on my profile page. Thank you.