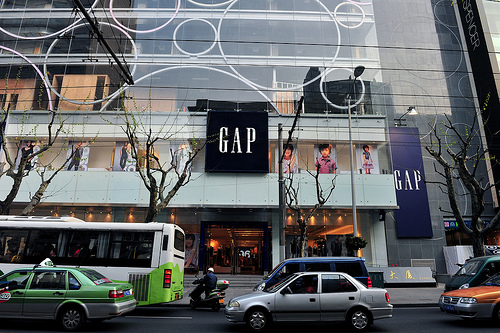 Gap Inc. (NYSE: GAP) announced recently it would no longer demand employees be "on-call" in terms of their working hours. This rule will also apply to other Gap brands, including Old Navy and Banana Republic.
According to The Huffington Post, being on-call refers to employees needing to be ready in case they are called into work, even if they are not necessarily scheduled for that particular day. The company is ending this practice in order to foster a better work-life balance.
Gap Inc. is one of many companies recently to climate on-call shifts, The Huffington Post reported. For example, Victoria's Secret and Abercrombie & Fitch have also ended these conditions for workers' schedules.
The worker's advocacy group Jobs for Justice got behind Gap Inc. in its decision.
"Gap did the right thing by listening to its employees and advocates, and instituting reforms to ensure more people will be able to lead more predictable, and ultimately better lives," said a representative, according to The Huffington Post.
Customers are looking for more than just quality products, and in this case, clothing and other accessories. Becoming increasingly popular is the general welfare of the workers in a particular company and heavily influences the customer's likelihood of shopping there.
Gap Inc. made a smart decision to make conditions easier for workers, something customers will also notice.
For more business and financial news, click here.
*This is editorial content and expresses the opinion of the author.