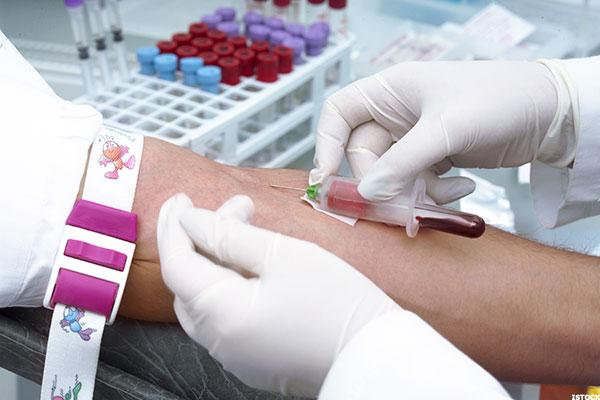 Regeneron Pharmaceuticals (REGN) and Amgen (AMGN) , in separate partnership deals announced Tuesday, expanded their research programs focused on developing new methods to train the immune system to target and kill cancer.
Financial terms of both deals are on the small side and involve drug research that has not yet advanced into human clinical trials. But the new deals also signal a long-term commitment from two of the largest biotech companies to focus on cancer immunotherapy as a platform for future growth.
Amgen is paying $65 million to license worldwide rights to a technology from Advaxis (ADXS) to manufacture a new type of immunotherapy which activates a patient's immune system to target unique mutations, or neo-epitopes, found in an individual patient's tumor.
Advaxis calls this platform ADXS-NEO. It involves taking a sample of a patient's tumor and sequencing to find unique mutations. A harmless bacteria is then engineered to express these patient-specific tumor mutations. When the personalized ADXS-NEO therapy is infused back into the patient, it stimulates an immune system response which find and kills the...
More