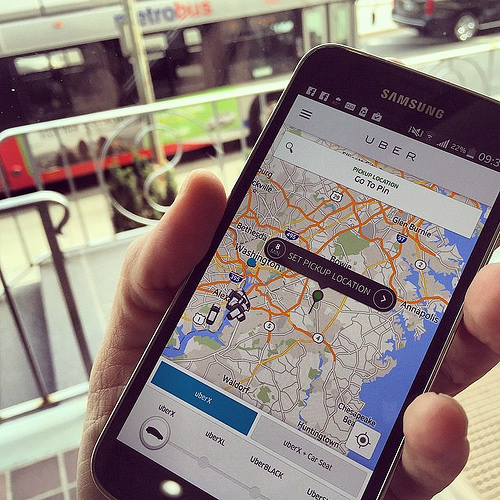 Uber is shaking things up a bit and it may change the food delivery game for the better. 
The ride-sharing application has been testing food delivery through its service, Uber Eats, in select cities including New York City, Los Angeles, Barcelona Toronto, Austin and Chicago, according to Tech Crunch.
However, that part of the application went through a quiet redesign recently. The update itself is a complete overhaul of the Uber Eats section of the application; instead of previously being shown with other options like UberPOOL and UberX, the feature will now appear at the top, as an option separate from others.
Taking the promotion for Uber Eats one step further, the company is currently offering free delivery in New York City, Tech Crunch reported. Deliveries are typically $4.
According to Tech Crunch, the company's ability to branch out and become a key delivery service as well will be a determining factor in the company's financial future. Further, the fact that Uber has now separated Uber Eats from the bundle with its other services confirms it's taking the delivery service even more seriously.
Food delivery could be a tough market to break into for the ride-sharing application. With companies like Seamless and GrubHub (NYSE: GRUB) already taking over the industry, it may be difficult for Uber to break those loyal customers away from services they are already familiar with.
However, Uber has its own dedicated user base. That alone may be the driving force a customer needs to simply try it. If the service is good, it's a two-in-one application that will take up less memory on their phone.
For more business and financial news, click here.
*This is editorial content and expresses the opinion of the author.