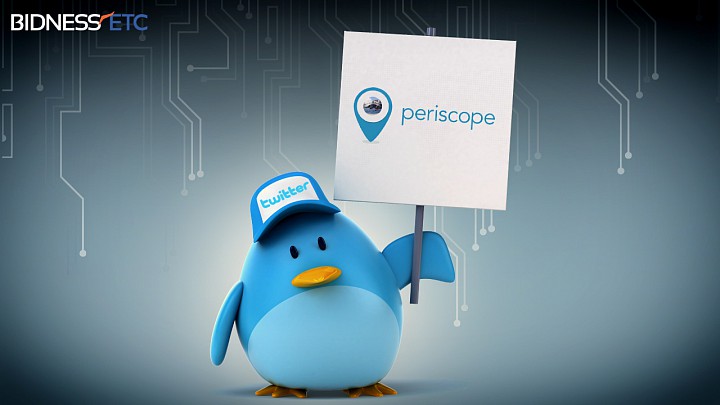 Twitter (NYSE: TWTR) launched its response to live-streaming application Meerkat Thursday, according to Mashable. Twitter acquired its new app, Periscope, officially a few weeks ago after Meerkat boasted notable success and popularity.
Both applications run similar functions, connecting live-streaming video to Twitter where users can watch instantly, as long as they have an Internet connection, Mashable reported. However, there are some differences, as well.
Periscope, reported by Mashable, has a more polished interface than its streaming competitor. Users, in the process of creating their accounts, can select or deselect suggested accounts to follow and begin streaming almost instantly.
Currently, Periscope is only available for Apple devices.
The Verge commenter PaulLFC said:
"OS only? What is this, 2009?
(Yes, I know the article says an Android version is "forthcoming" but that timescale could mean anything. Since it's apparently been in development for over a year and received millions in funding from Twitter, there's not really an excuse for not launching simultaneously these days.)"
The Verge commenter hyrule888 responded:
"Every time the hot new app of the day comes out on iOS first (notable examples over the last 7 years include Facebook, Vine, Instagram, Meerkat, Instagram, Twitter, Snapchat, Evernote, Instacart, Uber, Lyft, Waze, Yik Yak, Whisper, Foursquare, WhatsApp, Kik, LINE, Flipboard, Pinterest and now Periscope), people like you show up to get outraged at how in this day and age that's unacceptable. Forget Android-first, Android having parity with iOS feels like a pipe dream. Being a couple months behind iOS is the best Android is ever going to get."