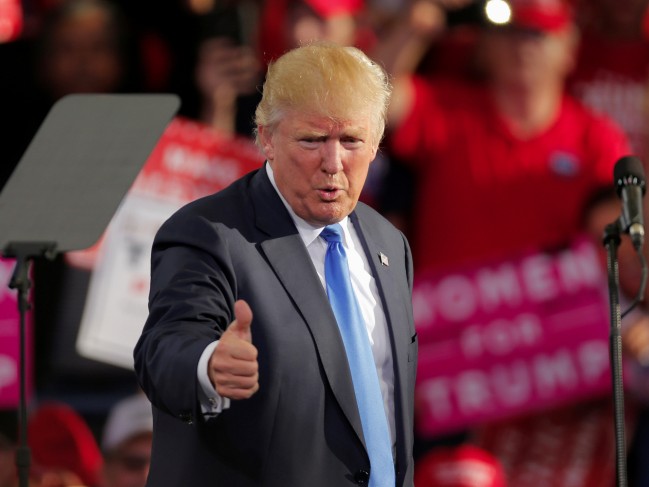 (Donald Trump gives a thumbs up to the crowd after speaking at a campaign rally in Raleigh, North Carolina November 7, 2016.REUTERS/Chris Keane)
Treasurys have seen a massive reversal following the news that Donald Trump has been elected President of the United States.
Aggressive buying pushed yields down as much as 17 bps in the belly of the curve after Trump won the key battleground state of Florida, North Carolina, and Ohio.
However, once...
More