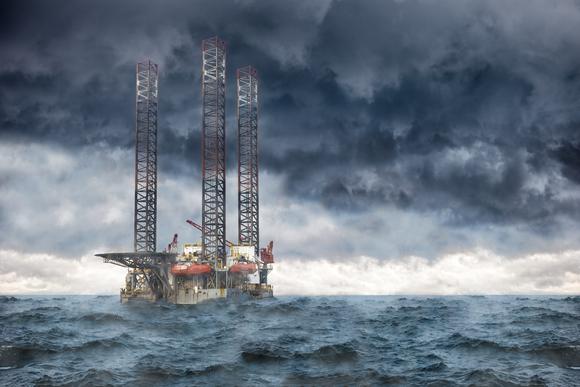 The storm in the offshore drilling market continues to rage, which is causing Atwood Oceanics' (NYSE:ATW) revenue to sink because od idled rigs and lower dayrates. Yet the company's profits are staying afloat largely because of its ability to keep its costs in check, as well as its ability to take advantage of the dislocation in the credit markets to repurchase some of its debt at a steep discount. These positives are helping offset what is clearly still a very tough operating environment for the company.
Atwood Oceanics results: The raw numbers
| Metric | FQ2 2016 Actuals | FQ2 2015 Actuals | Growth (YOY) |
| --- | --- | --- | --- |
| Revenue | $296.4 million | $350.4 million | (15.4%) |
| Net income | $122.4 million | $122.7 million | (0.2%) |
| EPS | $1.89 | $1.89 | Flat |
What happened with Atwood Oceanics this quarter?
Atwood Oceanics' earnings are holding up thanks to sinking costs:
Atwood's revenue sank 14.4% year over year, because of slumping revenue from its deepwater drillships and its jackups, which were down 28% and 53.4% respectively. That's due to lower dayrates on some of its vessels as well as idled vessels. On a more positive note, ultra-deepwater revenue increased to $189 million, up 3.3%.
Meanwhile, earnings stayed afloat largely because of falling costs. The company's drilling costs fell across all three of its drilling classes, with ultra-deepwater costs sinking 20.6%, while deepwater costs fell 40.6% and jackup costs dropped 36.7%. Even general and administrative expenses were down sharply, dropping 22% year over year
Atwood Oceanics took advantage of a significant decline in its bond prices to repurchase bonds on the open market. During the quarter it repurchased $13.5 million in principal for just $5.1 million, which is an average discount of 62.2%. As a result, the company recognized a gain of $8.4 million, or $0.13 per share...
More