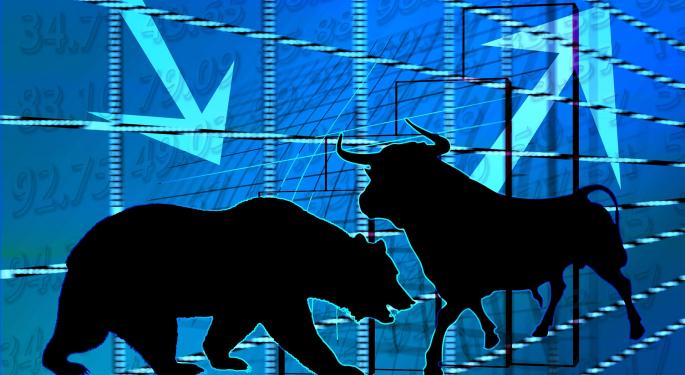 Shares of Twilio Inc TWLO 9.72% closed up more than 9 percent Monday to $58.47; It hit an intra-day high of $66.40.
Over its first week of trading, the stock had already gained almost 27 percent. It then settled for a few weeks, before resuming its rally after a large top and bottom line beat earlier this month.
Despite the surprisingly strong performance so far, analysts believe there's room for upside. Let's take a look at the price action seen after some of the most high-profile IPOs in recent years.
Visa
Visa Inc V 1.11% started trading in the NYSE in March 2008. Over the first couple of months, shares gained more than 18 percent. However, they peaked around that time and started to tumble, closing their first year down more than 15.5 percent.
Alibaba
Alibaba Group Holding Ltd BABA 1.1% surged almost 18 percent over its fist couple of months on the NYSE, and peaked around the end of the second month, then starting a decline that resulted in a 36.9 percent loss over its first year.
Facebook
Facebook Inc FB 0.78% has been a Wall Street darling, and currently trades at more than triple its 2012 opening price. However, its first two months were tough, as the stock plummeted roughly 25 percent. Shares continued to slip over the three months that followed, before staging a slight rebound, to close their first year down more than 36 percent.
Twitter Inc TWTR 6.76% spiked more than 36 percent in its first couple of months. However, shares peaked before the end of the second month, and tumbled almost consistently over the five months that followed. Even though the following five months saw the stock recuperate, the rebound was only enough to close their first year almost at the same level where they had started it.
Mastercard
Mastercard Inc's MA 0.33% performance over its first two months came without such a splash as the cases above: the stock gained more than 3 percent over the first 60 days. However, also unlike its peers overhead, its performance over its first year as a public company was dazzling. By June 1, 2007, shares traded 236.5 percent higher than they did when they opened on June 2, 2006.
PayPal
Paypal Holdings Inc PYPL 0.13% lost roughly 4 percent over its first two months in the Nasdaq exchange, but managed to recuperate, closing its first year up more than 12.5 percent.
Square
Square Inc SQ 1.54% isn't one year old yet. Over its first two months, the stock lost more than 27 percent, and, after plenty of volatility, has tumbled 12.2 percent between November 20, 2015, and August 15, 2016.
As seen above, there are no patterns that suggests what to expect after a year of trading. Nonetheless, it can be appreciated that the largest gainers in their first couple of months as publicly traded companies went on to give up their gains, while others that started off with the wrong foot managed to rebound and even post substantial returns.
© 2016 Benzinga.com. Benzinga does not provide investment advice. All rights reserved.