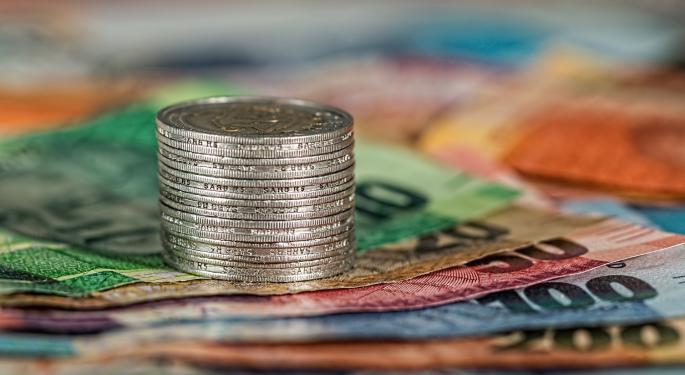 "What I find to be most interesting is taking the technicals [that] the algo[rithm] signals and combining them with a fundamental understanding. It's not something you see a lot," Mark Melin, author at ValueWalk and alternative investment practitioner said during Benzinga's PreMarket Prep show on Tuesday.
In fact, he added, it's usually fundamental information and news that drive market volatility, trends and relative value disruption.
"I usually look for the algo signals and then, I — on a discretionary basis — connect the dots to fundamentally what's going on," he revealed.
A Look Ahead
"Following the big move and consolidation seen in stock markets after the U.S. presidential election, what are algorithms and high frequency traders showing?" Benzinga asked.
"The stock market has not given signals. Even though the stock market has bottomed, there's still an indecisive market, there's a weak force of trend," Melin explained, adding that he's paying very close attention to the bond market – especially it's tenure.
"The U.S. 10-year treasury notes is probably the most positively trending market currently right now [...] on a fundamental basis," he continued. "On a fundamental basis I'm also watching for sort of a central bank trade to play out in the United States, where [...] every indication [suggests] that Janet Yellen is going to raise interest rates in December."
This will probably not have a big impact on the economy, but it could have important implications for traders, he went on to expound. The expert then pointed out an interesting currency pair this rate hike will create: the Japanese yen-U.S. dollar pair.
"I'm keeping an eye on a lot of these central bank-related trades, particularly the negative interest rate markets, Japan, the euro [...] and then the dollar strengthening I think could be a trend that could have some luck," he concluded.
At Last Check
PreMarket Prep is a daily trading ideas show that focuses on technical analysis and actionable short term trades. You can listen to the show live every morning from 8–9 ET here, or catch the podcast here.
© 2016 Benzinga.com. Benzinga does not provide investment advice. All rights reserved.
Source