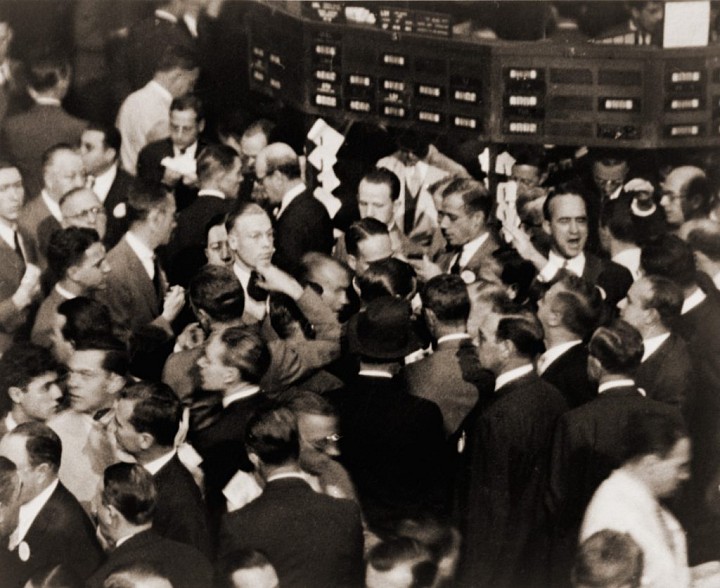 Hong-Kong based CLSA fired 90 of its US-based analysts at the end of February, including outspoken financial analyst Mike Mayo and tech analyst Avi Silver. CLSA announced in a release that it will now "pivot its U.S. domestic equity brokering business to focus exclusively on the provision of execution and trading services to institutional investors."
This follows a similar move made by Brean Capital, a boutique investment bank, at the end of January. Brean fired 35 people from its equities unit, leaving only the financial-institutions group that provides coverage of bank stocks. The New-York based bank will now focus on its growing bond-trading business.
Why are these equities analysts coming under such pressure? Part of the answer is that revenues are shrinking due to competition from an increase in algorithmic trading and high-frequency trading- which now make up about 70% of orders on the main exchanges, according to the Economist.
"Research analysts are probably working harder than they've ever worked, and are earning the least they've earned in at least the past 15 years," says Simon Hayes of Odgers Berndtson, a headhunting firm.
But a deeper problem lies in the ongoing conflict of interest analysts face between analyzing companies openly and honestly and ensuring ongoing relationships with the publicly traded companies they cover.
Conflict of Interest
Analysts may be reluctant to issue "sell" ratings on stocks in case it angers bosses and clients. A bad rating can see a company cut off contact with the analyst and their firm. A recent report by the Wall Street Journal discusses how a buy rating and a positive report can help firms develop stronger corporate relationships. And this matters because clients are increasingly exploiting analysts for access to exclusive management meetings. We can see this reflected in the fact up to one third of an analyst's annual pay can be tied to securing special corporate access for clients.
As far as investors are concerned this means that sell ratings are relatively rare. Out of thousands of recommendations tracked by FactSet for S&P 500 companies, only about 6% are sell or "underweight" ratings, says CNBC.
Paying the Price
Former-CLSA analyst Mike Mayo was well-known in the industry as a rare analyst who refused to mince his words. "The analyst butted heads numerous times with some of the largest U.S. banks and in some cases even their chief executives" wrote the Wall Street Journal. Indeed, Mayo was fired from Credit Suisse in 2000 when he controversially downgraded some of the biggest names on Wall Street to "sell".
The same fate befell Adnaan Ahmad when he was fired from Berenberg Bank in 2015 after issuing relentlessly bleak Apple predictions. "I have strived to be honest, independent and give a high level of integrity in my research… As many of you know, my views have been controversial in the global tech space and I have taken a fair amount of abuse" Ahmad said after he was fired.
Financial Accountability Matters
Once you factor in the pressure on analysts to be consistently bullish, the fundamental importance of financial accountability becomes very clear. How can investors trust analysts? Only through tracking an analyst's performance via key metrics like success rate and average return can investors decide which analysts to follow and which analysts to avoid.
As the world's first financial accountability engine, TipRanks provides stockholders with the tools needed to invest with greater confidence while evaluating expert recommendations. TipRanks' algorithms rank analyst performance according to unbiased, objective criteria both in general and on specific stocks.
For example, if we look at Mike Mayo's performance, we discover that he was quite good at his job with a success rate of 66% and an average return of 8.3%. As a result, he was ranked #1,139 out of 4,514 tracked analysts.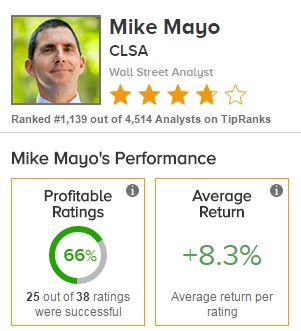 A recently introduced feature reveals how analyst recommendations are divided between buy and sell ratings. A rare sell rating can be a very valuable warning sign for investors. Interestingly we can see how, at 35.9%, Mike Mayo has a very high percentage of sell ratings in comparison to most analysts: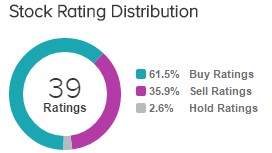 The Top Analysts
In this way, investors can cut out underperforming analysts and focus on the four or five-star analysts that outsmart the market time and time again. TipRanks compiles a list of the Top 25 analysts for each sector. These are the analysts investors can trust. Even better, investors can 'follow' these top-rated analysts to receive alerts of their latest stock recommendations.
You can too.
The post Is the CLSA cull the beginning of the end for sell-side analysts? appeared first on TipRanks Blog.