Starbucks India has an aggressive expansion plan.
Move could result in about $190 million incremental revenue by 2018.
Risk reward ratio appears to be incredibly favorable.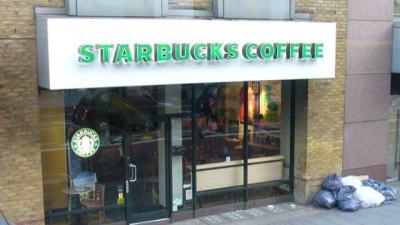 Starbucks (NASDAQ:SBUX) may have an accelerated international expansion plan in place to target the markets of Asia-Pacific over the coming years, but the company is particularly very aggressive about growth in one key market in the region – India. Howard Shultz, CEO of Starbucks, recently announced that the coffee giant will more than double its store count in India this year alone. The company is also aiming to open more than 1000 stores in the country going forward. But what are the prospects of this rapid expansion and how exactly is Starbucks positioned when compared to its competition in the country? Let's take a closer look.
Upsides To Starbucks India Expansion
Let me start by saying that Starbucks India is far ahead of its domestic competition in terms of coffee quality. It's coffee blend consists of locally sourced Arabica beans which are far superior, and about 60% expensive, than Robusta blends offered by Lavazza and Café Coffee Day (domestic competition). This goes to show that Starbucks isn't just about fancy stores; the company is actually providing a distinction in its coffee quality that no other organized coffee retailer can match in the country.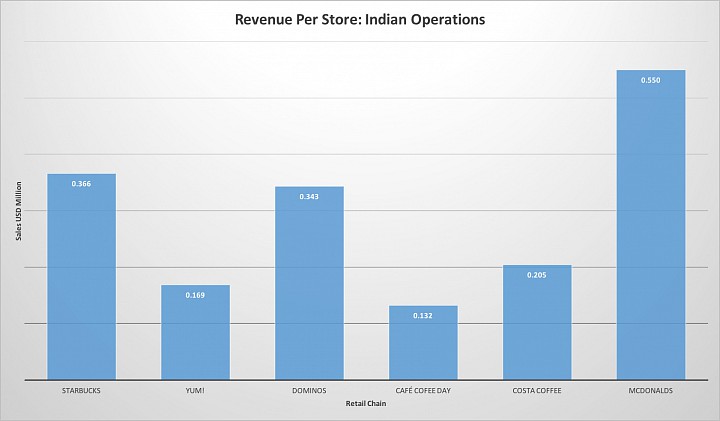 (Fiscal year 2015 figures, TOI, SBusiness Line, Seeking Alpha, Compiled in Excel, Exchange Rate $1 = Rs 65)
This competitive advantage somewhat materializes into higher sales. I compiled the sales figures of a few organized retailers operating fast casual restaurants in the country, and as the chart above illustrates, Starbucks India has substantially higher same-store sales figures for fiscal year 2015 compared to any of the mentioned retailers, except McDonalds. This validates the...
More