Qualcomm has reported fiscal second quarter results that exceeded top and bottom line estimates.
The company's third quarter guidance suggest that its revenue and earnings declines are likely to moderate.
Qualcomm's mid- and long-term outlooks are quite good.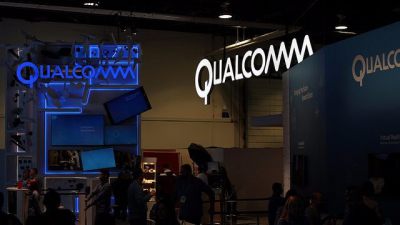 Mobile technology company Qualcomm (NASDAQ:QCOM) has delivered fiscal second quarter 2016 results that beat both top and bottom line expectations. Qualcomm has reported Q2 revenue of $5.54B, a good $200M above the consensus on Wall Street but 20% lower than revenue posted a year ago. Non-GAAP EPS of $1.04 was 26% lower compared to a year ago but $0.08 higher than analysts' consensus. On a GAAP-basis Qualcomm posted EPS of $0.78, up 24% Y/Y.
Key Highlights From The Earnings Report
Other key highlights from Qualcomm's latest earnings report were:
MSM chip shipments totaled 189M, down 19% Y/Y but towards the company's high end of its guidance range of 175M-195M. The continued success of Qualcomm's Snapdragon 820 CPUs helped out. Qualcomm announced that the new CPU is now available in a number of leading mobile devices including Samsung Galaxy S7, Xiaomi Mi5, LG G5, as well as devices by Sony, HP, and HTC. Qualcomm reported that it has developed 115 Snapdragon 820 iterations and expects the volume of devices fitted with the CPU to ramp up during the second half of fiscal year (calendar 2nd and 3rd quarters).
Reported 3G/4G device sales fell 8% Y/Y on a dollar basis to $70.1B with shipment...
More