Homebuilder Sentiment slipped from 57 to 55 in February - missing extyrapolated expectations of a 58 print by the most in over 6 months. Present sales slipped very modestly, future expectations remained flat (and hope-strewn) as Prospective Buyers Traffic tumbled from 44 to 39. Of course, the blame for this weakness and dramatic drop in prospective buyer traffic - The Weather!! Except we note that the Northeast region (one of the hardest hit by the storms) rose from 43 to 48.
Buyer traffic tumbled...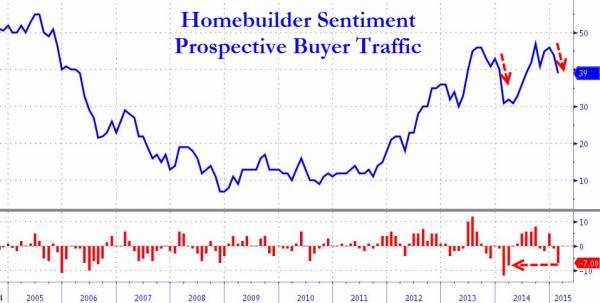 But the Northeast region saw an improvement (even as Midwest did suffer)...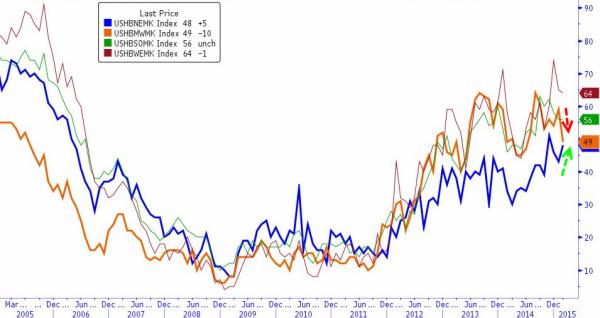 "Overall, builder sentiment remains fairly solid, with this slight downturn largely attributable to the unusually high snow levels across much of the nation," said NAHB Chairman Tom Woods, a home builder from Blue Springs, Mo.
*  *  *
So The Weather hurt Midwest traffic BUT did actually helped NorthEast traffic?
Charts: Bloomberg