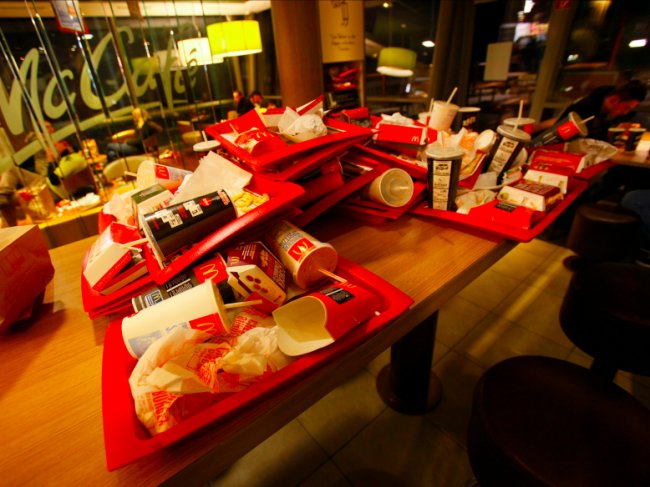 (Reuters)
McDonald's franchisees say the company's all-day breakfast launch has been a nightmare.
The new menu is slowing down service, reducing average ticket costs, and causing chaos in the kitchens, franchisees told Nomura analyst Mark Kalinowski in a new survey.
"In small stores, the problems are vast with people falling over each other and equipment jammed in everywhere," one franchisee wrote in response to the survey.
Another wrote, "All-day breakfast is a non-starter. We are trading customers down from regular menu to lower-priced breakfast items. Not generating new traffic."
A third called it "erratic, distorted, disorganized direction from McDonald's," while nearly a dozen more franchisees complained that it slowed down service and added...
More