Shares of Teva Pharmaceutical Industries (TEVA - Get Report) are receiving a welcome bump today after a share price slump that's lasted since late April. The catalysts for the rise were better-than-expected earnings and an announcement about a favorable forecast in one sector of the drug market.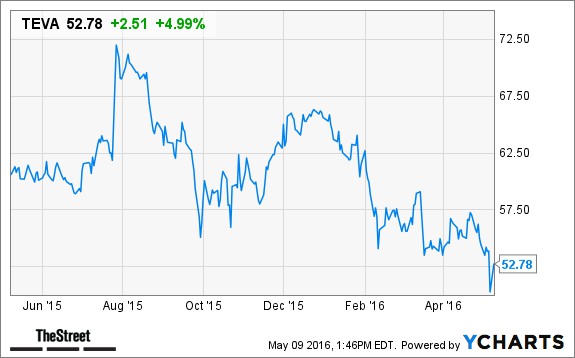 Teva has been suffering due to a prolonged deal to acquire a portfolio of assets from fellow drugmaker Allergan. The deal, worth $40.5 billion, has been held up by the U.S. Federal Trade Commission (FTC) despite receiving clearance from European regulators.
Last Friday, Teva took a hit of nearly 7% when it reported that the FTC was still reviewing its case and that the company would divest as much as $2 billion in assets ahead of the sale. However, there's no guarantee that the divestiture would appease the FTC enough to push the Allergan acquisition through.
Must Read: Teva Shares' Slump on Friday Was Temporary -- This Stock Is a Buy
However, today the Israel-based pharmaceuticals company...
More