Trade with confidence. Are you a professional trader? Be the first to get the alert with Benzinga Pro's real-time newsfeed and audio squawk and never miss an opportunity again.
Don't miss the chance to try it FREE today.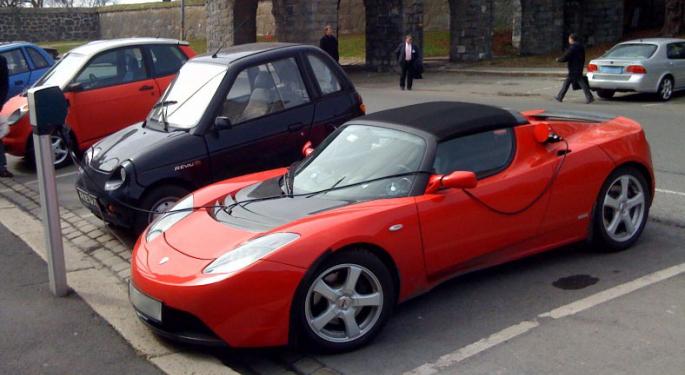 If you already own a Tesla Motors Inc TSLA 2.34% Model X or Model S but don't want to shell out $3,000 to add the popular Autopilot feature, Tesla has some good news. If you're curious about what you're missing, the company is currently offering a free 30-day trial for vehicles with supported hardware.
Best of all, the update can be done remotely, meaning that Tesla drivers don't have to deal with the hassle of taking the car in to be serviced.
Tesla describes Autopilot as "semi-autonomous" because it's far from the concept of a completely driverless car that Alphabet Inc GOOG 0.06% GOOGL is developing.
Autopilot delivers limited automatic steering, lane changing and speed control.
Mercedes, General Motors Company GM 0.88% and Audi are all reportedly working on rolling out similar technology in the near future.
"It's pretty basic, as far as autonomous technology goes, but it's the kind of thing that could put a crippling dent in the 33,000 highway fatalities the US suffers each year," Wired's Aarian Marshall wrote.
Tesla recently unveiled its first attempt at the mass automobile market with its highly-anticipated Model 3, which has Autopilot capabilities. GM is set to begin shipping its answer to the Model 3, the Bolt EV, later this year.
Tesla was seen trading up more than 2 percent Wednesday afternoon.
Disclosure: The author holds no position in the stocks mentioned.
© 2016 Benzinga.com. Benzinga does not provide investment advice. All rights reserved.