Watching talking heads try to "blame" that today's ridiculousness was due to good earnings (and marginally due to Draghi) made us think of just one thing...
Summing today up in words...
Pisani Excited-o-Meter just hit 11...

— Tim Backshall (@credittrader)

https://twitter.com/credittrader/status/657248318557323264
And Pictures...Since the terrible US jobs data, the S&P 500 has risen over 9%, this is the largest such rally since October 2011 (when The Fed last bailed out Europe with unlimited FX swap lines)...
Almost without a pause...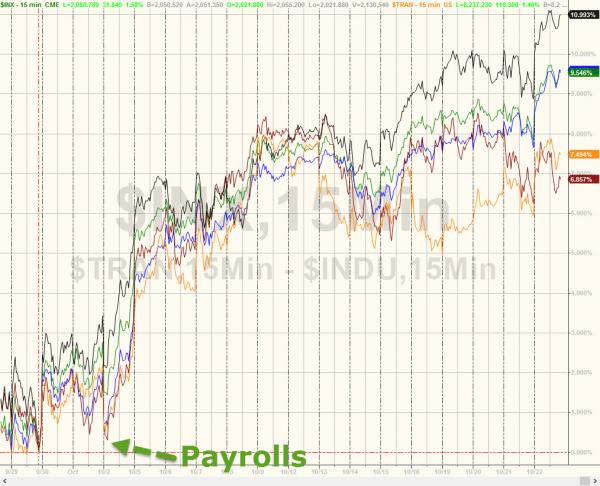 *  *  *
Today's moves are best illustrated with futures - all beginning with Draghi's promises, ramping above 200DMA, then stalling as 10Y touched 2.00%, then bounced off VWAP to retest the highs...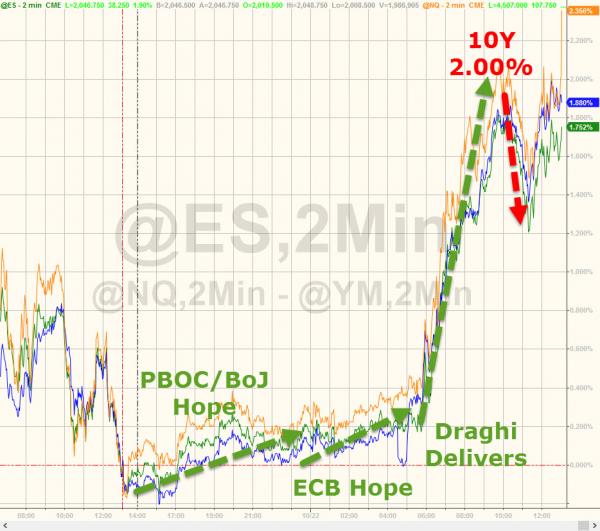 Note Small Caps (Russell 2000) dropped all the way back to unchanged before bouncing...
Which leaves Small Caps red for the week still (and Trannies leading)...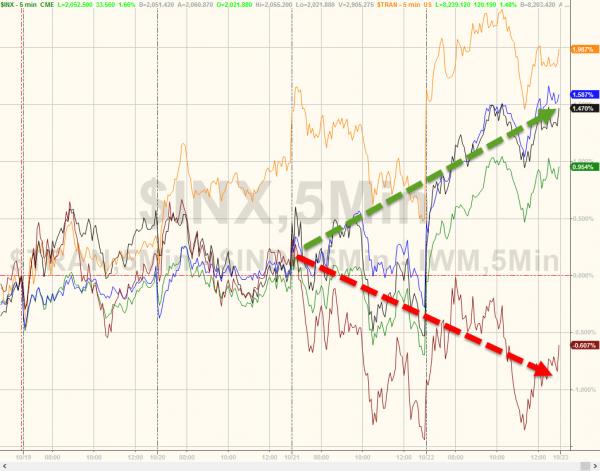 Dow Futures ripped an impressive 350 points off the 17073 lows... (S&P Futs closed above its 200DMA for first time since 8/19)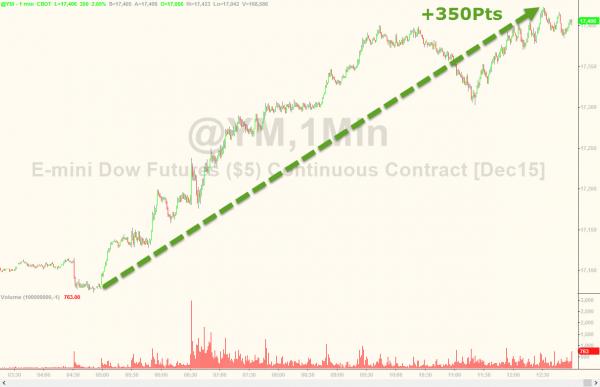 Some huge moves in stocks today (the following from the S&P 500 alone)...

Un-Whole Foods...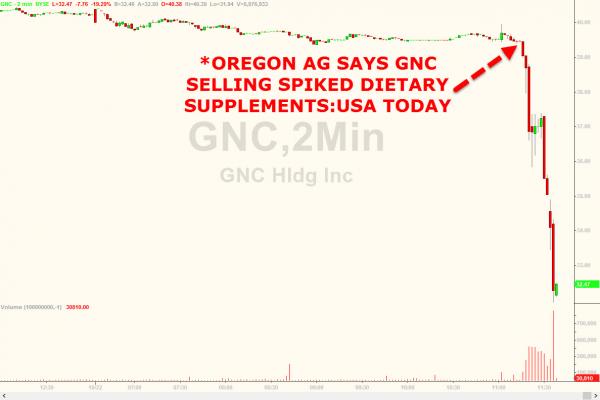 Valeant was ugly again...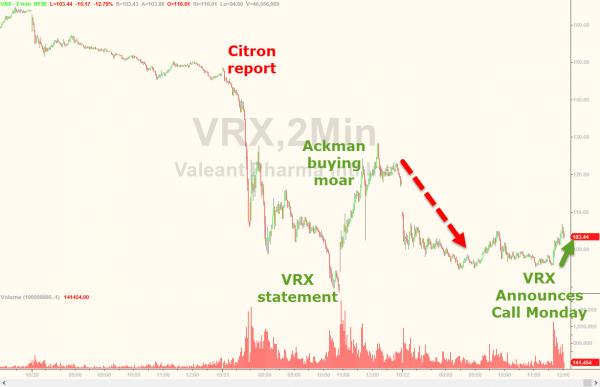 And ABBV and GILD diverged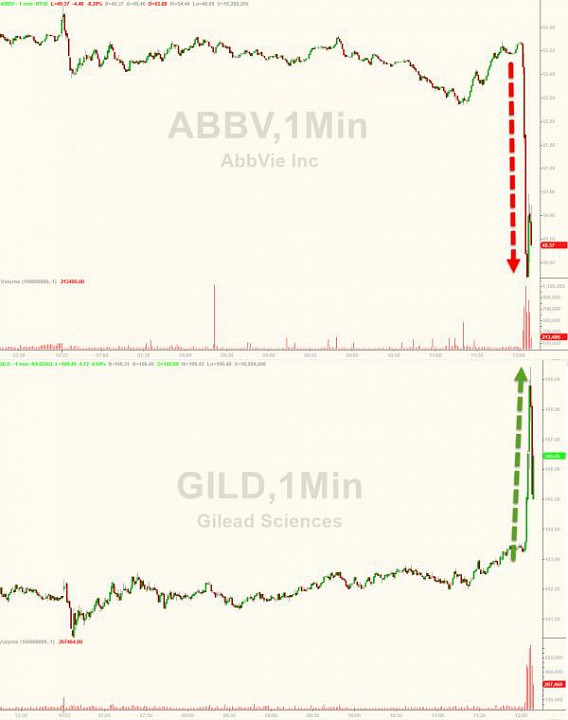 Stock totally decoupled from Bonds...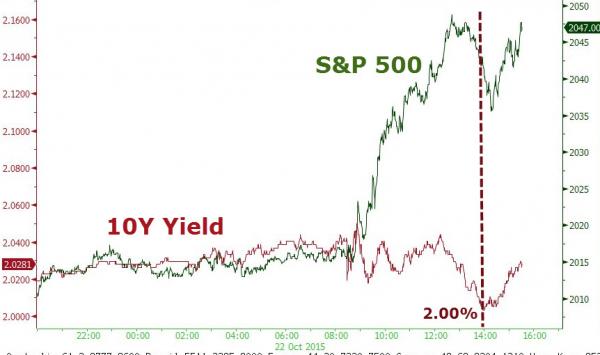 And Stocks totally decoupled from crude...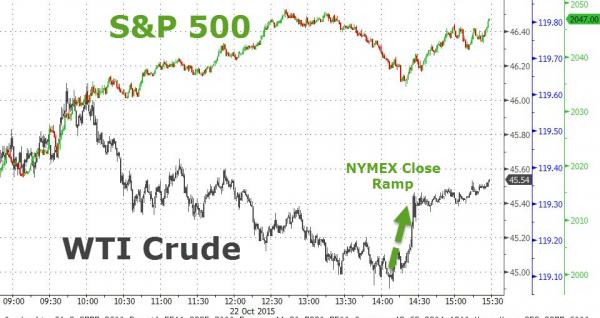 And all that mattered was what USDJPY did...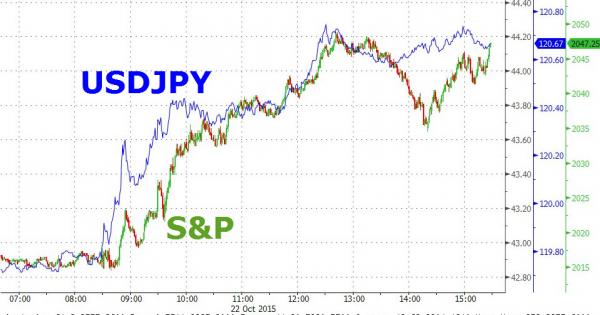 FX Markets were a major story today (with US Dollar soaring) as EUR plunged...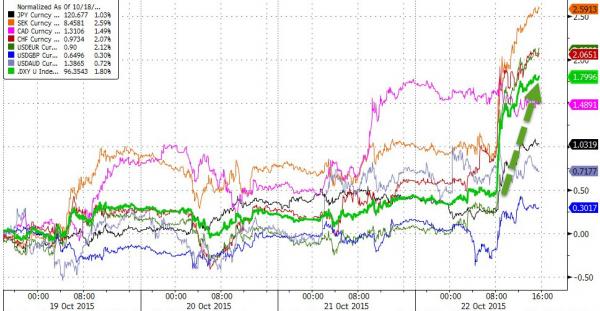 EURUSD plunged back below its 200-day moving-average...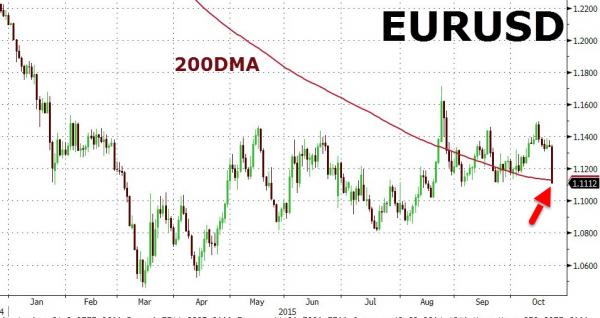 But The USDollar lost notable growund against Asian/EM FX...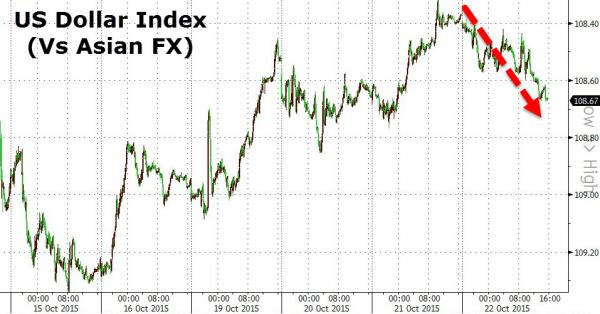 Treasury yields chopped around but ended lower (despite T-Bills getting dumped more)...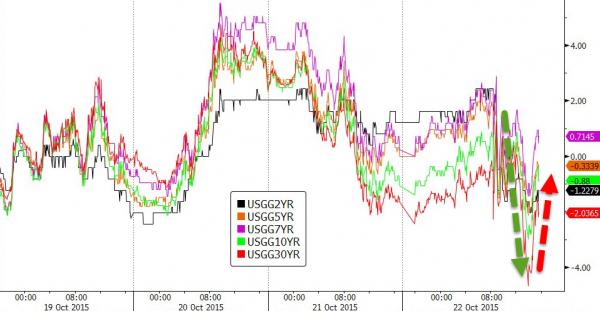 Credit markets kept pace with stocks amid the largest fund inflows in history this month...
Commodities were mixed today with gold flat, copper and silver higher (despite USD strength), and crude tumbling before a NYMEX close ramp into the green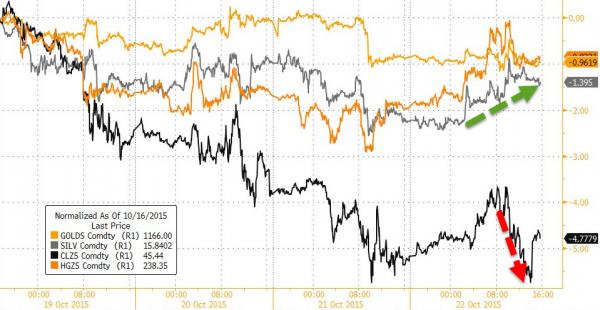 Crude's insane day, banging super-$46 and sub-$45 stops before ramping idiotically into the NYMEX close...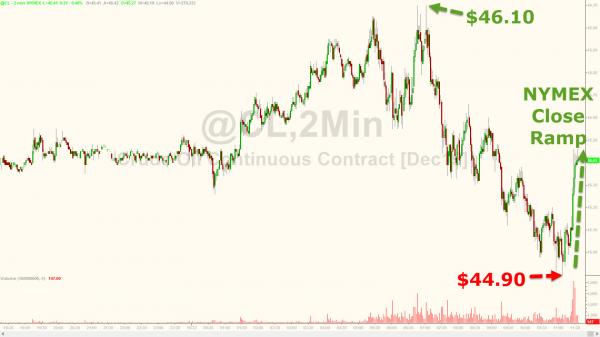 Charts: Bloomberg